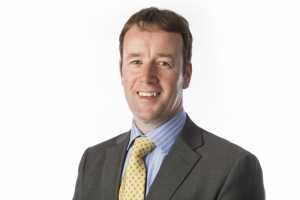 THERE has been a wide welcome to Limerick City and County Council's announcement that a full public consultation process will commence shortly for the redevelopment of the former 200-acre Mungret College site has been welcomed
The local authority is due to issue a formal Part 8 Planning Application, which involves a full public consultation process thereby allowing local community, voluntary, sporting, resident associations and members of the public an opportunity to make formal written submissions on how best to develop the Mungret site.
According to Limerick City West councillor Joe Leddin, the absence of suitable community facilities including playgrounds, community centres, and recreational facilities in the area was a recurring issue on the doorsteps during his local election campaign in City West.
"There are many organisations currently operating within the general Raheen, Dooradoyle and Mungret area that provide a range of services especially to young children and it is essential that the Mungret site is properly developed for the benefit of the entire community," the Labour PArty councillor explained.
He believes the development and proper zoning of the Mungret site, which is now within the ownership of the Council, offers a huge opportunity to transform this part of Limerick. He has submitted a motion to be debated at the first meeting of the new 21 member metropolitan district calling for this site to be prioritised as quickly as possible for a phased redevelopment plan.
"Funding has been allocated towards the construction of the neighbourhood park so we should be able to move without too much delay and advance the park project," he said.
A spokesperson for Limerick City and County Council confirmed that a Part 8 Consultation process is underway.
"A public consultation process will take place and we will be advertising this over the next few weeks", she added.