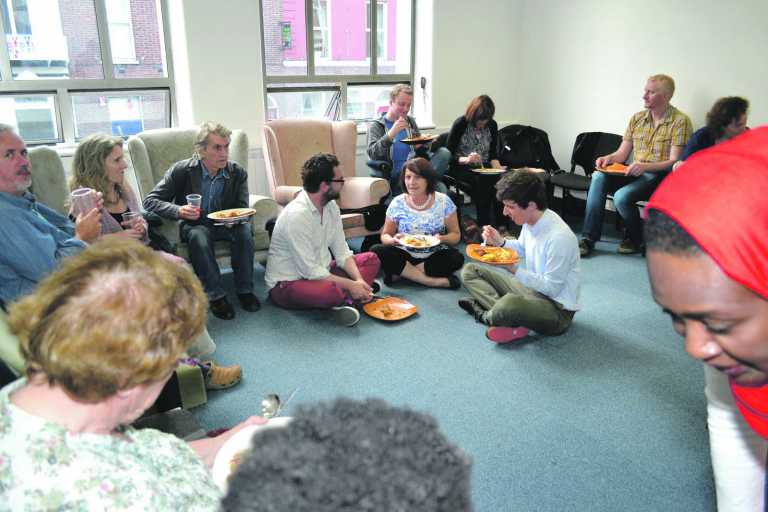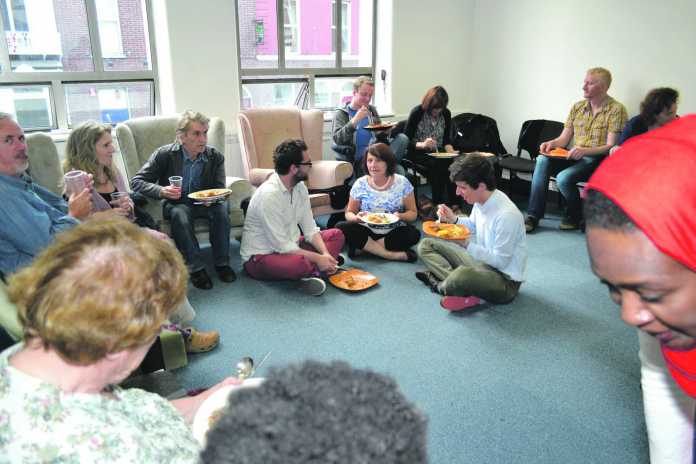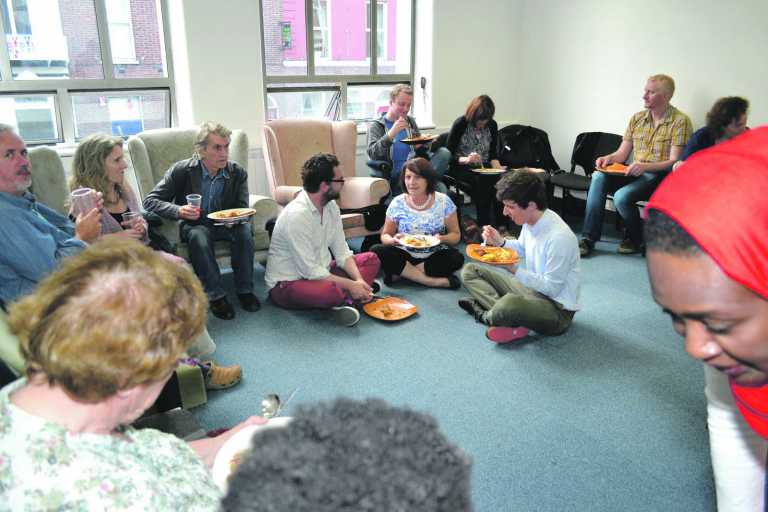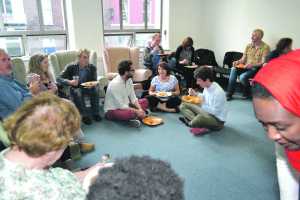 A UNIQUE inter-religious celebration took place at Doras Luimní last week to mark the end of the Islam fasting month of Ramadan, with almost 50 people of varied faiths – including Jewish and Muslim – congregating for the occasion.
The Eid al-Fitr celebration began on Wednesday July 30 with a prayer service and, later that evening, people from a multitude of religious backgrounds, many of whom learned of the event through the Midwest Interfaith Network, came together to learn of the importance of the holiday to believers of Islam.
Najwan El-Magboul, a Muslim lady who has lived in Limerick since 2003, outlined the significance of Eid al-Fitr, saying: "It involves going to the mosque in the morning and praying.
"Before prayers there is a wash where we cleanse ourselves in a certain way to prepare for the prayers. This is a big wash; you wash yourself from head to toe and then do the wado, which is done at every prayer ceremony. You always dress nicely and children are dressed up beautifully.
"Back home you have friends and neighbours of family, but here we live in different areas. Going to the mosque is important so that we all know each other."
The evening gathering had not originally been intended for the offices of Doras Luimní, but the organisation stepped in at the 11th hour due to the unexpectedly high attendance.
Najwan's friend Etan Blass, a Jewish resident of Henry Street, had planned to host the celebration, but it became evident that his apartment would not take the crowd.
He explained: "We had an event in my apartment in June when there was a Jewish holiday. Najwan and her friend had me over for dinner during Ramadan, even though Najwan was fasting, and I was curious as to when was the next big Muslim holiday because maybe we could do something for it like we did for the Jewish holiday.
"They mentioned Eid al-Fitr and I said let's do it. That's how it came about and it grew to the point where it was too big for my apartment. Najwan had a relationship with Doras Luimni and they came through. They were amazing."