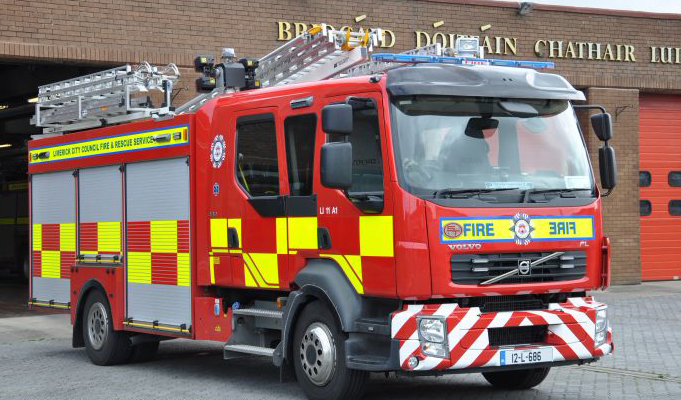 by Andrew Carey
andrew@limerickpost.ie
LEGISLATION must be adopted to protect frontline emergency service workers.
That's the view of IFESA, the Irish Fire and Emergency Service Association, who are calling for the Government to review their decision to reject legislation allowing mandatory jail sentences for those convicted of assaulting and injuring emergency services workers.
The association says that every 36 hours, a member of the frontline emergency services is attacked while on duty. There have been 2,000 serious attacks on emergency services workers in Ireland over the past eight years, with 1,551 attacks confirmed between 2006 and 2011.
However, a spokesperson for the Limerick City and County Council said "that wouldn't be the experience of the fire service in Limerick and thankfully attacks on our fire fighters are a rare occurrence.
"By adopting community-related projects, we endeavour to build on that good relationship with the public in different ways. Yes, we have had fire fighters assaulted and in some cases injured, but definitely not even close to a frequency of once every 36 hours."
While the number of attacks on Limerick emergency personnel may be below the national average, local firefighters have been attacked with bottles and have had the windows of their tenders smashed. Stones have been thrown at them while extinguishing car fires, house fires and, more recently, when they helped remove horses from the Weston area of the city.
Cameras have been fitted on the city's fire tenders to help identity thugs who target the fire and rescue service.
IFESA chairman John Kidd said that frontline services are not being properly protected by the Government, with their sick pay conditions actually being cut.
"It is an extraordinary situation that emergency workers, who everyone in society says are doing a great job, are not being properly protected in the course of their duties," he said.
"Emergency staff forced to take time off due to injury sustained on duty have just three months on full pay before reverting to normal public sector sick pay. Frontline staff working in uncontrolled environments deserve the peace of mind of knowing that, if injured, they have an adequate safety net when off work injured.
"The Government is coming under increasing pressure to extend a sick pay exemption granted to defence personnel to all frontline emergency staff", he added.