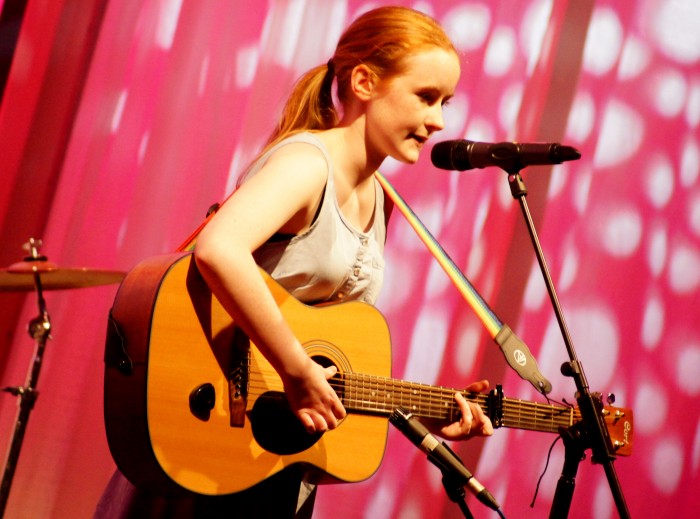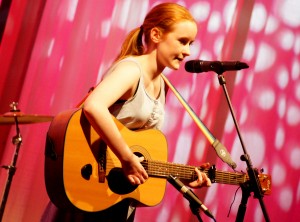 A LIMERICK student took home a coveted songwriting award at the Young Artist Development Awards (YADA) at the Lyrath Estate Hotel in Kilkenny.
Sixteen year-old Ava Barett who attends Gaelcholáiste Luimnigh, won the award and a €25,000 prize for her song '1964', which will now be recorded as a single in a professional recording studio.
Ava, who has been writing songs since she was "able to speak", was overwhelmed to have won the prize and she is eagerly awaiting the opportunity to practice her childhood passion on a grander scale.
She said: "It means so much to me because it means that I can show what I have been doing and show my passion to the people of Ireland. That means a huge amount to me.
"I play once a year usually in my school's talent show and that's just for the craic. It's not to win. It's always been to show my thoughts on the world.
"I'm not trying to be famous. I'm just trying to show my view of the world. The writing of the lyrics is probably the most important part for me but forming it is the next most important thing."
Ava's gift for songwriting was borne out of singing stories to the tune of Twinkle Twinkle Little Star in her infant years, although she admitted that when she began writing songs, she did not intend to be the person performing them.
That changed when she was in fifth class in primary school, when she was inspired by a friend who "had the best voice that I had ever heard" to learn guitar and, subsequently, add chords to the lyrics she had written.
Ava explained that she has gone on to learn several other instruments, saying: "I took up banjolele and ukulele and I started playing with different instruments that are quite small.
"I like to have small instruments to make different sounds that I might not have heard before. My mother calls my music 'toytown pop' because I use toybox toys to make music."
The YADAs are a creative and educational initiative run by the Young Artists Association of Ireland, a not-for-profit organisation established to provide an industry-safe environment for aspiring young artists.
The awards were hosted by RTÉ presenters Stephen Byrne and Diana Bunici, with the judging panel including music producer Ray Traynor, singer/songwriter Oisin Kavanagh  and songwriter Don Mescall.