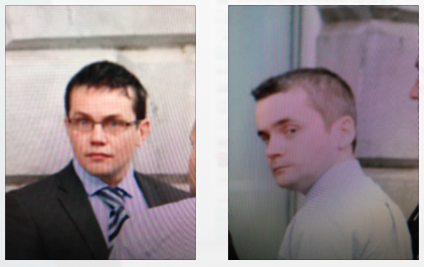 TWO off duty gardai accused of assaulting two Limerick brothers have been cleared by a judge after she said that the court was not convinced beyond reasonable doubt that an offence was committed.
Judge Grainne O'Neill gave her judgement this Thursday night following a three day contested trial at Limerick District Court where it was alleged that David Naughton, (33) with an address in Lucan, Dublin and Wesley Kenny (36) of Sandyford, Dublin, assaulted Luke Morrisson and his brother James during a garda Christmas party night out last December.
In his evidence, 19-year-old Luke Morrisson told the court that he encountered the off-duty Dublin based gardai trying to gain access to his apartment on Cecil Street.
Mr Morrisson claimed that the two accused men were looking for "brazzers" or prostitutes at a brothel and that they became aggrieved at being cleared from in front of the apartment block.
Mr Morrisson said that he met them again with his brother James and that the off duty gardai assaulted them with kicks, punches and then being pinned to the ground.
State Solicitor Michael Murray said that it was the prosecution case that the two off duty Gardai had reacted angrily after they were unable to find prostitutes.
However in their direct evidence both defendants strongly denied the Morrison's version of events.
The off duty gardai said that they were met with pure aggression on the night by the men when they encountered them and that one brandished a large knife at the apartment front door. The court was told by the defence that gardai feared they would be stabbed on the night.
On a second meeting later on the same night, the two accused said they believed that the men were again armed and that they were moving to restrain them when a scuffle broke out.
The accused men said that the restrained the Morrisson brothers on the basis that they attempted to commit a robbery when they claimed that the brothers demanded their wallets.
Video footage from a number of cameras shown to the court shows the defendants assisted by two other colleagues – who are also Gardai – restraining the Morrisson brothers on the ground a short time later.
Judge Grainne O'Neill commented that the CCTV footage was the closest thing the court had to an objective eye witness account.
She said that the two accused were used to dealing with tense issues and that it was the view of the court that they were acting as if to disarm the Morrissons.
Judge O'Neill dismissed all four charges as she was not satisfied beyond all reasonable doubt.