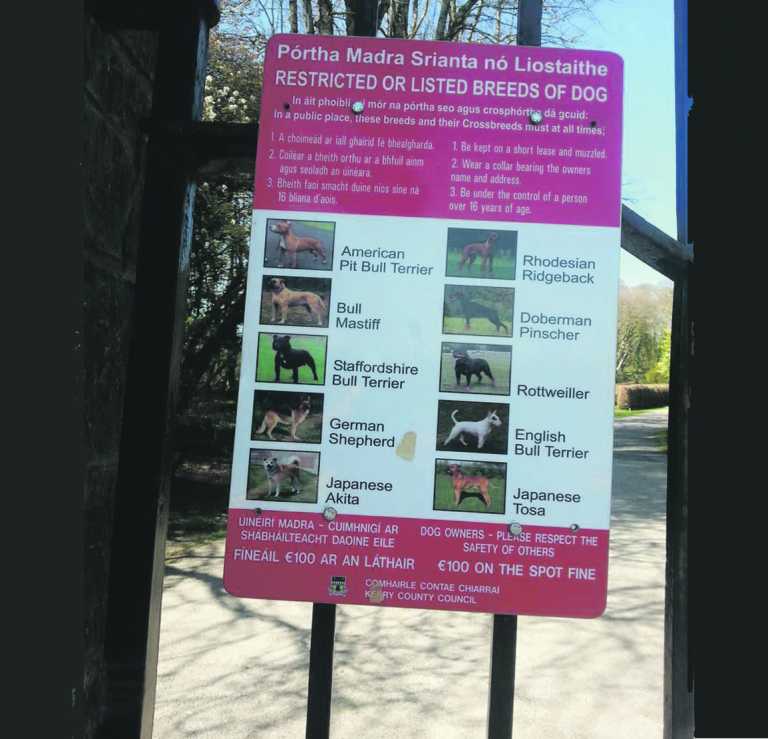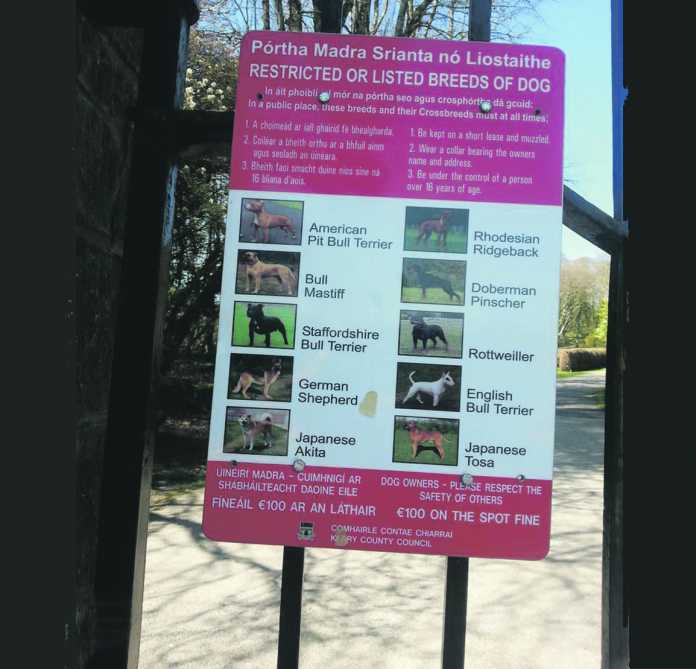 by Alan Jacques
A LIMERICK mother has called on the local authority and Environment Minister Alan Kelly to bring irresponsible owners of restricted dog breeds into line after a frightening confrontation with a Staffordshire Bull Terrier last week.
Janesboro woman Sarah Lee Kiely intervened in a dog attack after hearing a woman's cries of distress. The young mother of two was on holiday when the incident occurred and quickly ran to assist a pet owner whose timid 11-year-old dog was being savaged by a Staffordshire Bull Terrier outside a post office.
She described the attack to the Limerick Post this week as "horrific and very upsetting".
"The staff terrier was locked onto the ladies dog by the throat. She was being pulled along the ground trying to get her dog loose from its death grip," Sarah Lee explained.
"I immediately ran out and started kicking the staff in the head. I found out afterwards that this was very dangerous as it could have turned on me. It did not let go and the lady was getting more distressed by the second.
The man in the post office just froze. My husband and my son came running up from the beach. I later learned that my son who is 10-years-old thought it was me being attacked," she said.
Sarah Lee's husband eventually managed to separate the two dogs after hitting the ferocious Staffordshire with a sweeping brush.
"Both dog owners had bloody elbows and were very distressed. The ladies were crying, I was crying, the child was crying. We had to get a chair for the lady who owned the injured dog. The animal needed lots of stitches and antibiotics. We went to visit them the following day to reassure our son that the dog and owner were okay."
When returning to Limerick after this terrifying experience, Sarah Lee, a Fine Gael party member, was shocked to see two children without adult supervision on the Condell Road with two unmuzzled Staffordshire Bull Terriers.
She is now calling on the council and Minister Alan Kelly to have signs erected locally warning dog owners that restricted breeds such as Staffordshire Bull Terriers, German Shepherds, Doberman Pinschers, Rottweillers and Pit Bull Terriers must be kept on a short lead and muzzled at all times in public places.
She also pointed out that restricted breeds and crossbreeds must also wear a collar bearing the owners name and address and be under the control of a person over 16 years.
"I have seen many dangerous dogs in the last few week in Limerick City.The list is clear and the dogs are on it for very good reason. It is not good enough for people to have these dogs and not live up to their responsibilities if they want to have a pet like this.
"We in Limerick know only too well what happens when people don't or can't control these dogs. Does a child have to die before something is done? Enforcement of these rules should be given immediate attention", she said.