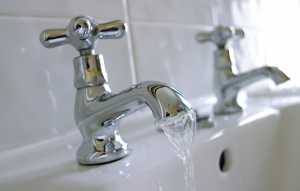 by Bernie English
LIMERICK has been chosen as the trial site for Irish Water to use a chemical to reduce the amount of lead leaking into the city's supply of drinking water.
Many homes, particularly those built up until the 1970's, are getting their water supply through lead pipes which can lead to health concerns if it gets into drinking water.
Irish Water now plans to treat the Limerick water supply with orthophosphate, a chemical used in the UK and Northern Ireland to dramatically reduce the levels of lead in water.
However it is classified as a phosphate and can cause problems in fresh water and lakes but because Limerick is on an estuary, Irish Water say it is safe to add it to the city water supply.
A spokeswoman for the company told the Limerick Post that the city had been chosen for the pilot project because of "environmental concerns.
Phosphates can cause algal bloom which in turn can be very detrimental to a natural water environment. But the Shannon Estuary, being tidal, is much less likely to be affected, the spokeswoman explained.
Orthophosphate works by coating the insides of the pipes and sealing off the lead but the spokeswoman said that, in the long run, the ideal option is replacement of the pipes.
"When we install meters and find a lead pipe, we can advise the householder that they may also have lead pipes carrying water into their home. Irish Water will replace the pipes where they are on public property but it will be up to the householder to replace those on their private property," she explained.
The company has estimated 200,000 homes across the country may have lead plumbing and contaminated water carries serious health risks.
She added that "the chemical, which is widely used elsewhere, is perfectly safe in the water supply for people".
It's understood that the pilot scheme in Limerick could start in a matter of weeks but it will be a year or more before a decision is made on a national scheme.
The proposal has just come through the public consultation process and will have to be approved by the energy regulator. The Limerick scheme will then be subject to an environmental study.