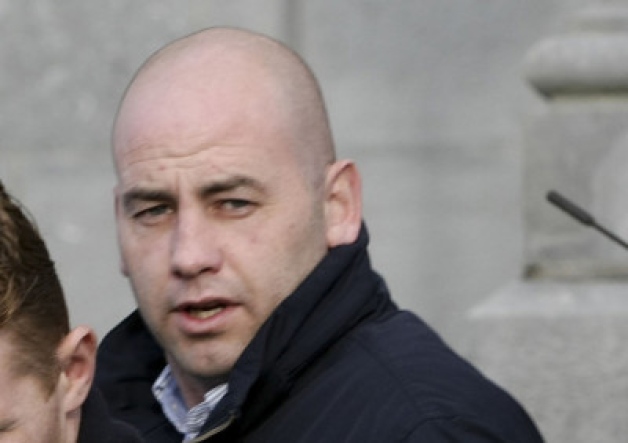 Andrew Carey
THE State is seeking to activate a suspended prison sentence given to a Limerick drug dealer after a letter from Niall Collins TD on behalf of the criminal became the centre of a political storm last year.
Widowed father Hugo Porter, of St Patrick Villa's, Castleconnell, Co Limerick, appeared before Limerick Circuit Court this Wednesday where an application to activate the suspended jail term was adjourned until Friday November 13, to allow him time to arrange childcare for his four young children.
The 41-year-old father was convicted of the drugs offences and given a three year suspended prison term at Limerick Circuit Court last year. Porter pleaded guilty to two charges of possession of cannabis worth over €17,500 for sale or supply.
Mr Justice Carroll Moran, at the time of sentence, insisted that a letter written by Deputy Niall Collins in reference to the Castleconnell man had no influence on his decision to impose a suspended sentence. He cited other circumstances including Porter's responsibility for his four children.
Deputy Collins had written a letter which was handed in to the court during a plea in mitigation by Porter's legal team.
Following the sentence hearing, the Fianna Fáil Justice spokesman said that he regretted writing the letter noting that it was a mistake after the Limerick TD was widely criticised for his involvement.
However, despite the sentencing judge's warning that Porter stay out of trouble, for the sake of his children, Porter was before Nenagh District Court Hugo after he pleaded guilty to the theft of two steel containers from a property in Newport Co Tipperary in December 2014.
Pursuant to Section 99 of the Criminal Justice Act, the District Court judge ordered that Porter be sent back before Limerick Circuit Court for it to consider the possible activation of the suspended sentence for the earlier drugs offences.
This Wednesday, when the case was recalled before the court, an application to adjourn the matter until this Friday was granted to Porter's legal representatives after Judge Hannan was told that the father of four had to "sort out child care".