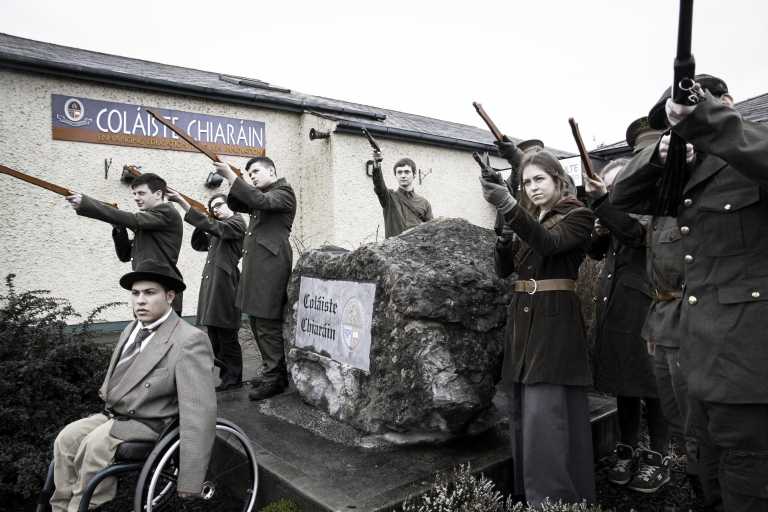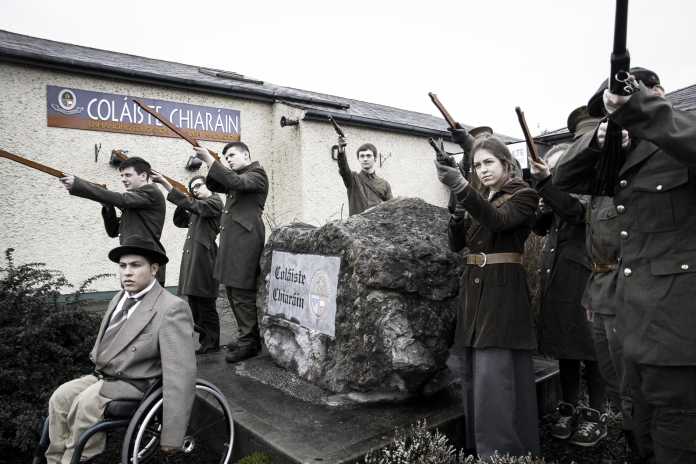 by Alan Jacques
ANYONE visiting Croom next Wednesday, March 16 will be forgiven for thinking they have discovered a time-travel portal that has landed them right back in the thick of the 1916 Rising.
But don't panic, the County Limerick town is not a gateway to alternate universes where the armed insurrection of the Easter Rebellion perpetually continues in some freakish 'Dr Who'-like loop.
There is in fact a logical explanation to the uproarious fracas that will take place on the streets of Croom between the hours of 12 and 2pm next Wednesday afternoon.
More than 100 students from Colaiste Chiarain are currently planning a breathtaking realisation of the 1916 Rising that will transform the town into an authentic early 20th Century Dublin and see Irish and British soldiers as well as civilians all caught up in the action.
The re-enactment of this historic event will consist of full costumes, horses, gunfire, banners, and all the works! Students and teachers will march from the school through the town before battle commences on the streets of Croom with the bloody skirmish estimated to last a full two hours.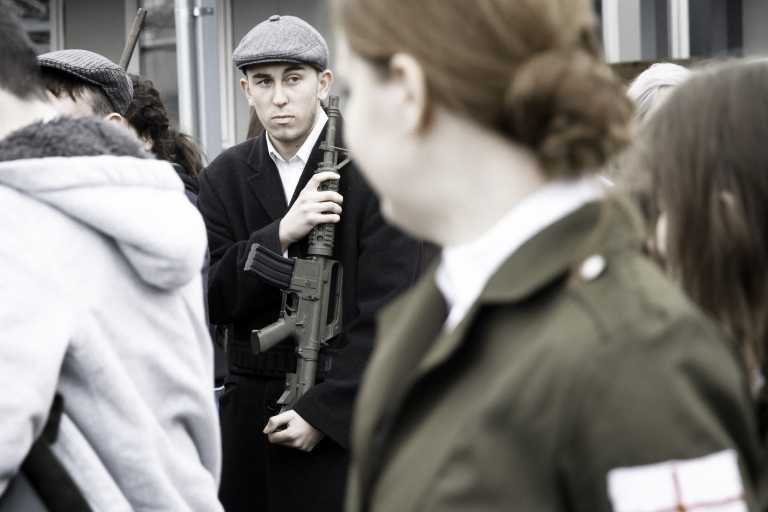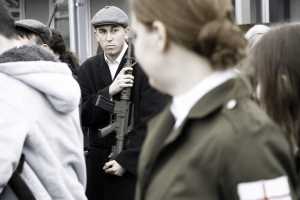 The English Department in Colaiste Chiarain is hosting the lively re-enactment, which is being billed as a "once in a lifetime spectacle".
"A lot of time and effort is going into the event. There is great excitement," English and Media teacher Dearbhla Tobin told the Limerick Post this week.
"Students and staff have been working around the clock for this event. The junior cycle students have all been helping with the preparation of banners and the senior students are all out practicing their marching at the minute. It is a huge undertaking and there has been great support from the local community too."
The Ex-Servicemen Organisation made up of members of the French Foreign Legion, British Foreign Legion, Irish Military Police and American Veterans will lead students and teachers into Croom on the day.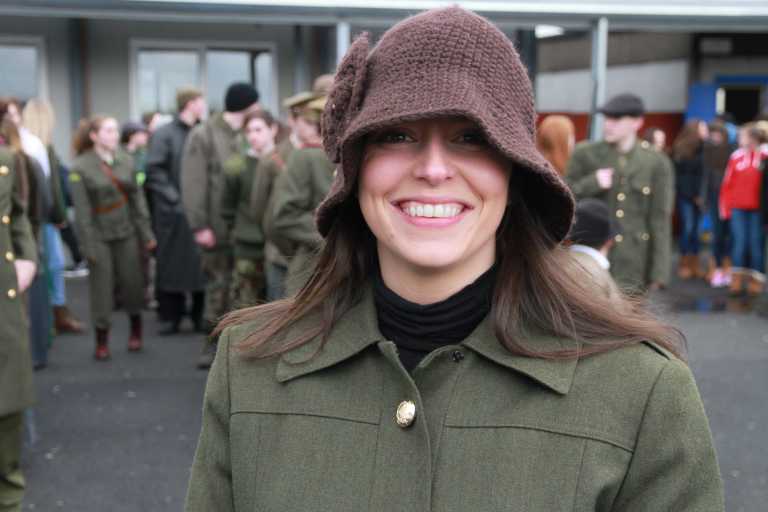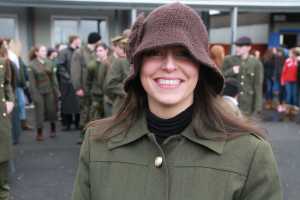 From 7am next Wednesday students will start the task of giving the County Limerick town a 1916 facelift with Tricolour and Union Jack bunting going up around the streets before then shooting it out at their very own makeshift GPO.
"We have downloaded the sounds of gunfire and we will have seven horses involved in the re-enactment. The students are all genuinely interested in the events of 1916 and have all volunteered and given up their lunchtimes to be involved in this event," Ms Tobin concluded.