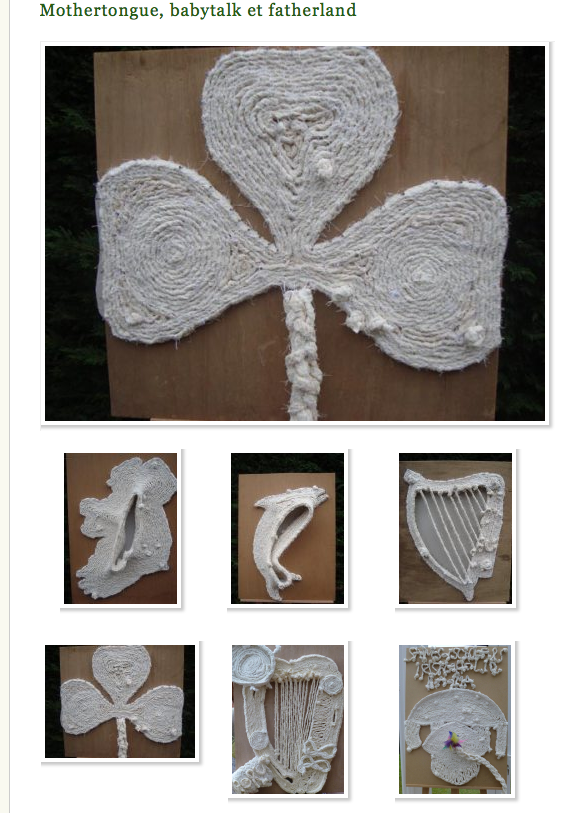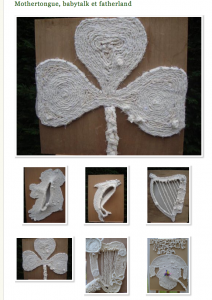 TO MARK the centenary of 1916, Friars' Gate Theatre will host  – wait for it – 'Tweet Tweet Mothertongue-Fatherland / Teanga Dhúchais-Talamh Athair Snapchattin' which is an exhibition of tapestries by Déirdre Carr.
Launching on Sunday 12, 7.30pm, the visual art coincides with the publication of her poem/ book of the same manic title.
This will be read on the opening night by actor Dr. Olwen Fouéré.
This collection of tapestries for the centenary of 1916 has taken the artist five years to complete.   
One is of Pádraig Pearse reading the Proclamation of 1916 outside the General Post Office.  Another is of the seven signatories of the proclamation and Thomas Mac Donagh in uniform, with the Bittern bird on his shoulder.
Another tapestry is of doves – peace for Ireland and England,  showing our two countries now at peace.