The story of a man with a photographic memory takes one of film's biggest awards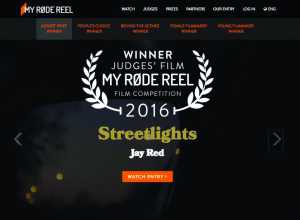 Sign up for the weekly Limerick Post newsletter
LIMERICK produced film 'Streetlights' has just won first prize in the My Rode Reel annual competition for short films. The film won the top Judges Film choice, and was a finalist in the Best Drama and People's Choice categories. The first prize include thousands of euro worth of film equipment, software and travel expenses. The three minute drama was written, directed and edited by Jason Redden (AKA Jay Red) from Kileely. Jason has made over ten short films and wrote and recorded several rap music videos in recent years.
Streetlights follows the story of a man with a photographic memory who reflects on his own post traumatic past.
Jason was notified about the win overnight on Wednesday 6 and commented  that he was overwhelmed and delighted.
"I am actually speechless. A massive THANK YOU to everyone who went out of their way to support us."
https://youtu.be/o7caTq63QKA