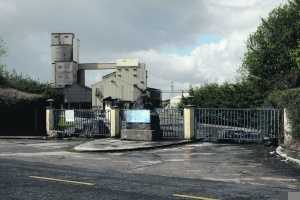 THE Environmental Protection Agency (EPA) has received more than 1,000 written objections to Irish Cement's  application to switch from burning fossil fuels to tyres and other combustible materials at their Mungret plant just a few hundred metres from Limerick city centre.
As part of a €10 million development plan, the company is planning to replace fossil fuel, used on site for cement clinker production, with alternative fuels to improve the sustainability of the Limerick operations, where 80 people are employed.
The Castlemungret site is currently the only cement plant in Ireland not licensed to use alternative fuels.
City West Labour Party councillor Joe Leddin this week expressed his delight at the huge response by members of the public and in particular residents of Raheen and Dooradoyle who submitted formal objections to the EPA regarding this license application.
"I have never received as many individual representations from members of the public on an issue of such concern to the surrounding community. I attended two meetings arranged by local residents who are genuinely concerned as to the potential health implications that may arise should a revised licence be issued," said Cllr Leddin.
"The granting of a new licence would allow Irish Cement burn tyres instead of coal in the manufacturing of cement at the plant. I have kept in regular contact with the licensing section within the EPA since this application was lodged last May and I understand that, because of the sheer scale of submissions received, staff within the EPA have stated that a decision will not be made prior to year-end," he claimed.
According to Cllr Leddin, residents are anxious to find out more about the potential health implications following an incident in the plant last summer when plumes of white dust were sent from the plant throughout the immediate Raheen, Dooradoyle and Mungret area.
"The number of objections and submissions received by the EPA is testament to the huge anxiety and worry that local residents have and I hope that the EPA will give careful consideration to the various comments and points raised by local residents as part of their overall decision making process," he said.
Confirming that more than 1,000 submissions have been received in relation to the Irish Cement application, a spokeswoman for the EPA said that the submissions "will be considered as part of the examination and processing of the review, and will be taken into account when determining same".
by Alan Jacques