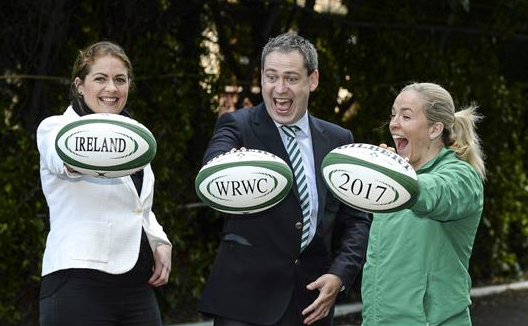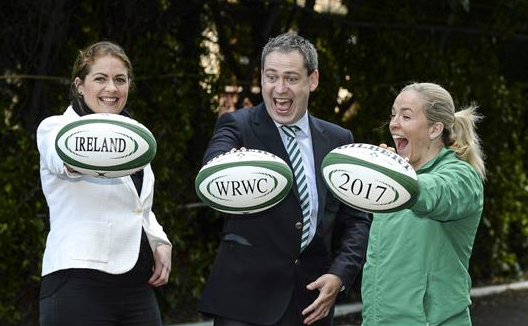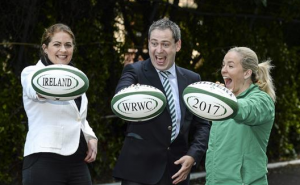 As the Ireland Women's XV side continue their preparations for their first ever full Autumn International Series, Ireland Women's Head Coach Tom Tierney has confirmed a squad of 36 to take part in a one day camp this weekend in DCU.
The 36 woman squad, which has a 23 / 13 split between forwards and backs, includes a number of experienced internationals including Captain Niamh Briggs, winger Alison Miller, out-half Nora Stapleton, second row- Marie-Louise Reilly, back-row forward Claire Molloy and prop Ailis Egan.
There are also a number of uncapped players named in the squad, including Highfield prop Leah Lyons, Shannon second row Chloe Pearse, back row Nichola Fryday of Tullamore and Galwegians' Nicole Fowley.
With three games played in the revamped Women's AIL to date, it has allowed the players the chance to build their match fitness, while also competing against one another on a weekly basis.
Speaking ahead of the camp this weekend, Tierney said;
"The build up towards the Autumn International Series is well underway. The players have been involved in regional camps since early August and joined up for a one day camp at the start of September.
The restructure of the AIL league has also meant that they are playing rugby week in, week out in a competitive environment.
This Saturday will be another important step as we prepare to face three of the best teams in the world in England, Canada and New Zealand."
Ireland Women's Squad for 1 Day Camp in DCU
Forwards
Elaine Anthony – (Highfield RFC / Munster)
Ciara Cooney – (Railway Union / Leinster)
Ailis Egan – (Old Belvedere / Leinster)
Grainne Egan – (St. Mary's RFC/ Connacht)
Paul Fitzpatrick – (St. Mary's RFC / Leinster)
Orla Fitzsimons – (St. Mary's RFC / Leinster)
Nichola Fryday – (Tullamore RFC / Connacht)
Zoe Grattage – (Highfield RFC / Munster)
Ciara Griffin – (UL Bohemians / Munster)
Fiona Hayes – (UL Bohemians / Munster)
Leah Lyons – (Highfield RFC / Munster)
Claire Molloy – (Bristol Ladies)
Cliodhna Moloney – (Railway Union / Leinster)
Katie Norris – (Blackrock RFC / Leinster)
Fiona O'Brien – (Old Belvedere / Leinster)
Heather O'Brien – (Highfield RFC / Munster)
Ciara O'Connor – (Galwegians / Connacht)
Ruth O'Reilly – (Galwegians / Connacht)
Chloe Pearse – (UL Bohemians / Munster)
Lindsay Peat – (Railway Union / Leinster)
Fiona Reidy – (UL Bohemians / Munster)
Marie Louise Reilly – (Old Belvedere / Leinster)
Sophie Spence – (Old Belvedere / Leinster)
Backs
Niamh Briggs – (UL Bohemians / Munster) Captain
Liz Burke – (UL Bohemians / Munster)
Nikki Caughey – (Railway Union / Ulster)
Mairead Coyne – (Galwegians / Connacht)
Nicole Fowley – (Galwegians / Connacht)
Mary Healy – (Galwegians / Connacht)
Niamh Kavanagh – (UL Bohemians / Munster)
Claire McLaughlin – (Cooke / Ulster)
Alison Miller – (Old Belvedere / Connacht)
Larissa Muldoon – (Skewen)
Sene Naoupu – (Harlequins Ladies RFC)
Jackie Shiels – (Old Belvedere / Leinster)
Nora Stapleton – (Old Belvedere / Leinster)
Autumn International Fixtures
Sunday 13th November 2016
Ireland Women v England Women, UCD, 2.00pm
Saturday 19th November 2016
Ireland Women v Canada Women, UCD, 2.00pm
Wednesday 23rd November 2016
Canada Women v New Zealand Women, Donnybrook, 7.30pm
Sunday 27th November 2016
Ireland Women v New Zealand Women, UCD, 2.00pm