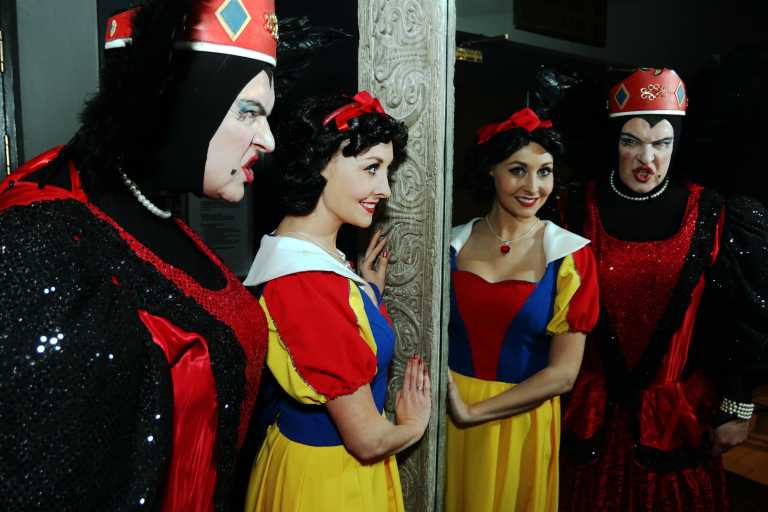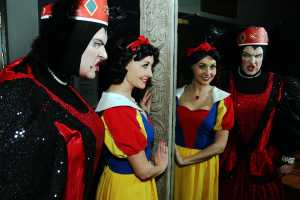 COSTUMED, colourful, cheerful, Limerick Panto Society's cast, crew and charity beneficiaries packed out the lobby of Limerick City Inn.
The occasion was media launch for their 32nd consecutive pantomime production, this year's being 'Snow White' (their 7th) which will open on December 28.
Post-Christmas, this Lime Tree Theatre staging will offer a riot of laughs, dwarfs, in-jokes, music, dance chorus and Tim Cusack as Dame. Oh yes, he is. Emma O'Driscoll will be a radiant Snow White, scriptwriter John Finn is Sherlock Holmes, PRO Damien Shaw is King and the gifted Laura Hunt is The Mirror.
The 6'2 Paul O'Farrell is introduced as Prince Charming.
Book online for this contemporary craic at the fairy tale on www.limetreetheatre.ie into January 8 for choices of 12noon, 4pm and even 7.30pm shows.
Speaking to director Tony Cusack about the longevity and joy of LPS' commitment, he makes the point that "we love it. We really don't drop the ball, meeting 10 months of the year and having a lot of ideas to make sure we are on the same page.
"From the middle of September we are meeting on Sundays to rehearse between 4pm and 8pm and more often as the run up gets close to opening on December 28."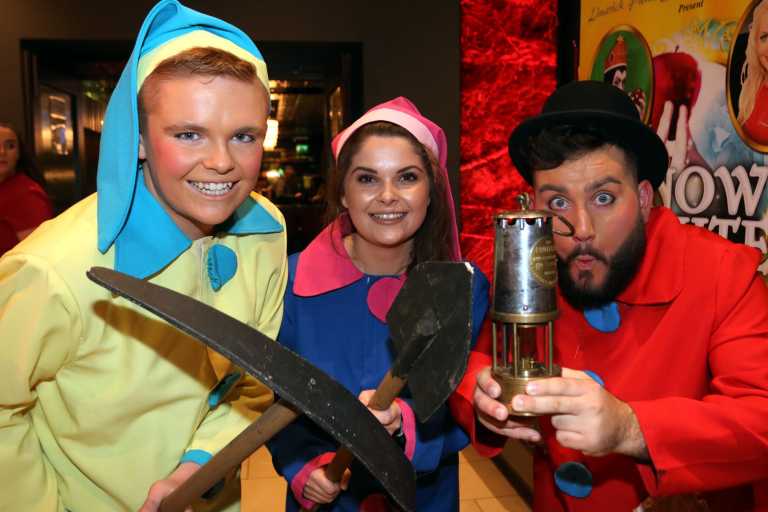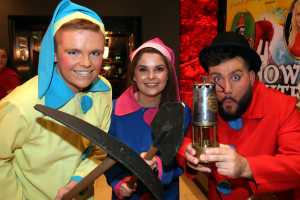 Veteran troupers with this gang (Bart Kiely, Spotlight Stage School, Expressive Arts, Pat McGann for costumes) include his sister Carol Cusack over choreography with Lisa Hogan, and Malachy Cusack as production manager.
"I am involved in this since I was a teenager," laughs Carol. How do synchronise dance moves for a cast of 60 of all ages? "It can be difficult in rehearsal but we have a very good group, well behaved and they do what they are asked to do in 16 weeks of rehearsals".
Musical score? "We have some mysterious bits included and a big surprise that is under wraps. There is a super number from a big hit in London along with some old faithfuls and a couple of chart numbers".
Paint a detective story with Holmes and Watson through that rainbow, and arrive at…………? Lime Tree holds the treasure.
Enable Ireland is this year's beneficary. You can buy €15 tickets from this charity that supports children and adults with disability, by telephone 061-301830 or by email from fundraiser Ann Enright, aenright@enableireland.ie