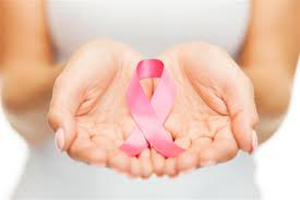 WITH upwards of 200 women diagnosed and treated for breast cancer in Limerick every year, proposed HSE cutbacks for post surgical patients have been described as both "inhumane and cruel".
Kate Conway of Bravelle, a Limerick based company who specialise in post-mastectomy bras, swimwear and breast prostheses for breast cancer survivors, said that she was contacted by the HSE in an email to outline cuts to the supply of post mastectomy products.
"Currently, post breast surgery, a lady is supplied and fitted with a breast prosthesis and two surgical bras to hold the prosthesis in place.
"If this lady has a medical card she may then be fitted and supplied with two surgical bras every year and a new breast prosthesis every two years if required.
Ms Conway went on to say that the HSE notified her that there is a new allowance in place "and ladies will now only be provided with an allowance of €68.50 for one breast prosthesis every two years and will no longer be provided with surgical bras, other than those supplied when leaving the hospital.
The cost of a breast prosthesis is starting at €150 and can be over €200.
The most recent data available indicates that over 200 ladies are diagnosed and treated for breast cancer every year in the Symptomatic Breast Unit in University Hospital Limerick.
"The majority of these ladies will be affected by these new cuts"
There is also an issue for alopecia patients as the HSE are no longer supplying them with wigs.
"This is a national policy that will effect every breast cancer survivor in the country. While I agree that the allowance needs to be standardised throughout the country, this new allowance seems very inadequate and unrealistic" Ms Conway wrote.
Deputy Niall Collins, who received the correspondence said that he would be raising the matter in the Dáil.
"I will be asking Minister for Health Simon Harris to have this cruel decision reversed because cutting support to cancer survivors is a very inhumane way to approach budgetary matters by the HSE.
The support which the HSE has been giving on an individual basis is significant to each individual cancer patient in the form of a couple of hundred euros per annum but in the overall budget it is really insignificant."
The HSE who had planned to introduce the proposals on July 1 last, said that the proposals have now been pushed back to August but Minister Harris said that he has asked the HSE to reevaluate the proposals.