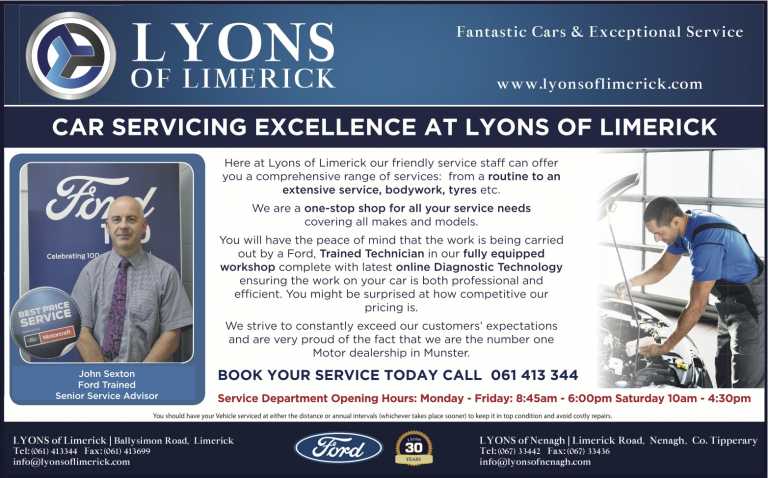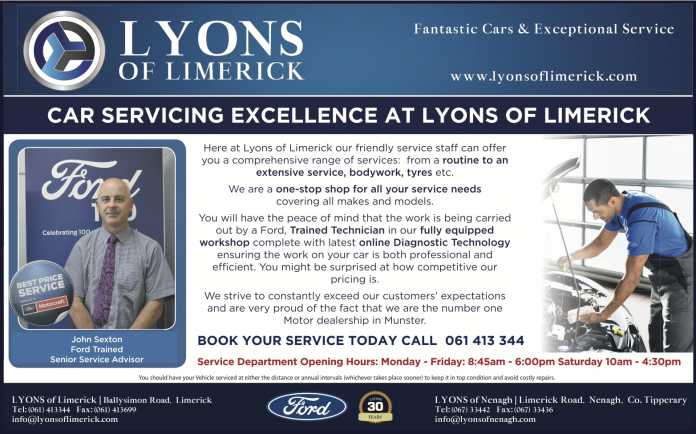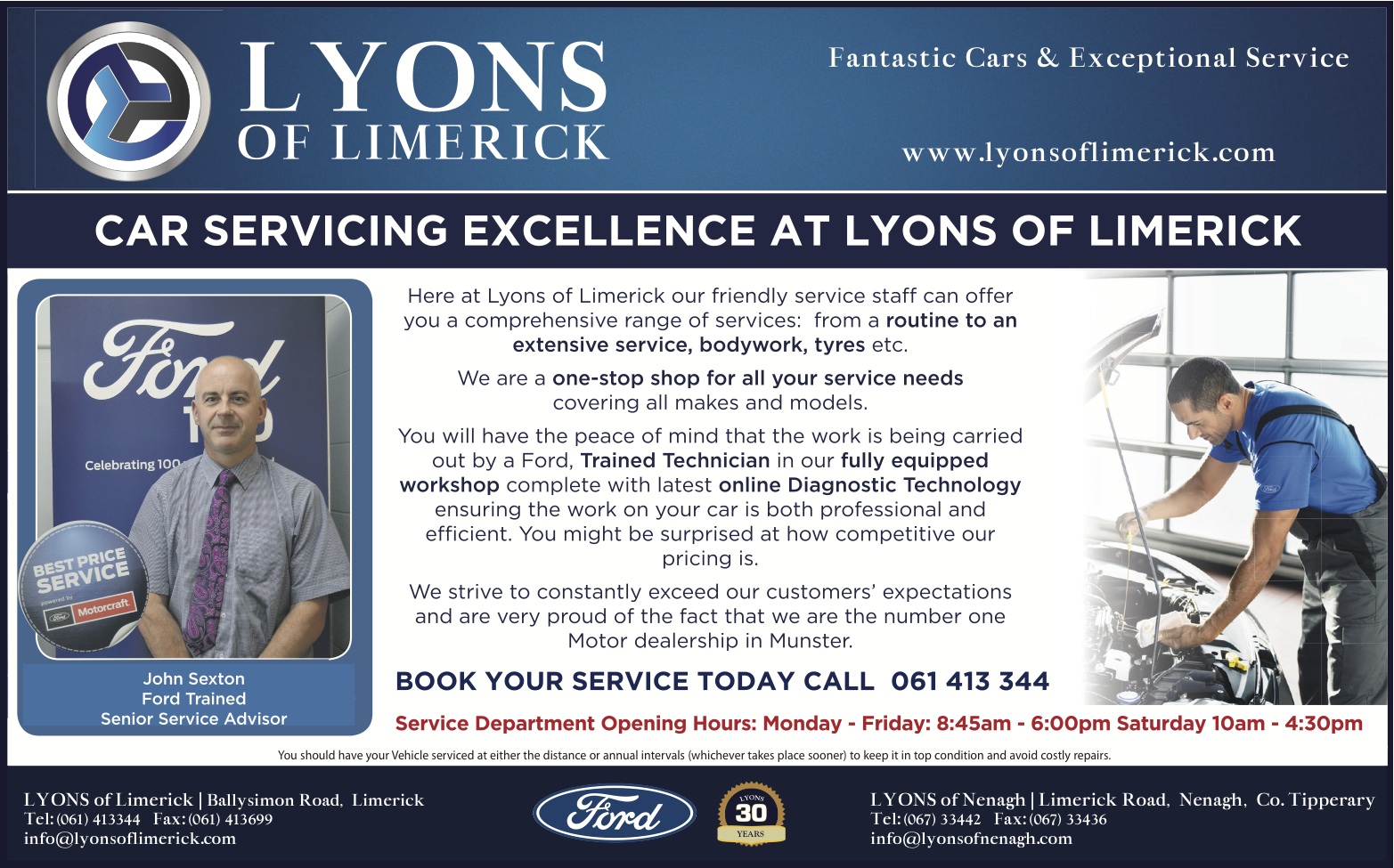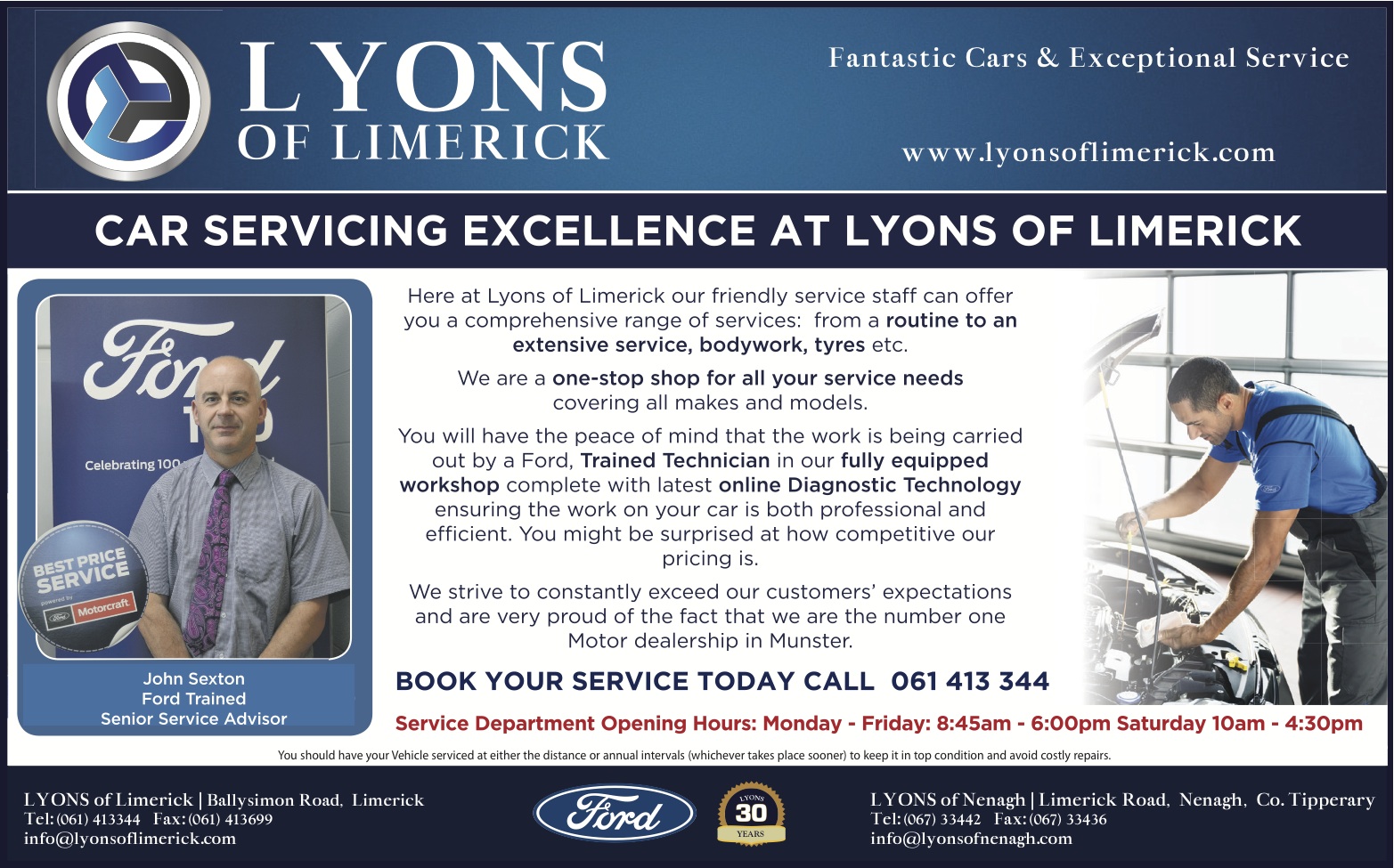 Here at Lyons of Limerick our friendly service staff can offer you a comprehensive range of services: from a routine to an extensive service, bodywork, tyres etc.
We are a one-stop shop for all your service needs covering all makes and models.
You will have the peace of mind that the work is being carried out by a Ford, Trained Technician in our fully equipped workshop complete with the latest online Diagnostic Technology ensuring the work on your car is both professional and efficient. You might be surprised at how competitive our pricing is.
We strive to constantly exceed our customers' expectations and are very proud of the fact that we are the number one Motor dealership in Munster.
BOOK YOUR SERVICE TODAY CALL 061 413 344
Service Department Opening Hours: Monday – Friday: 8.45am – 6pm, Saturday: 10am – 4.30pm
You should have your vehicle serviced at either the distance or annual intervals (whichever takes place sooner) to keep it in top condition and avoid costly repairs.
Contact Lyons of Limerick Service Manager, Jennifer Hanly at [email protected]