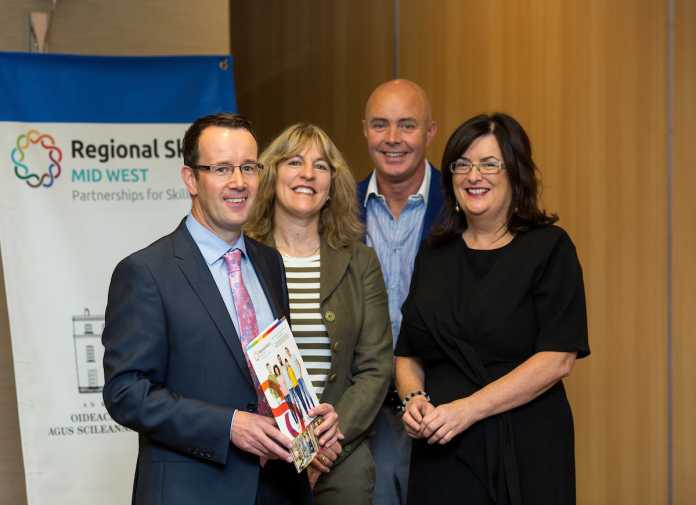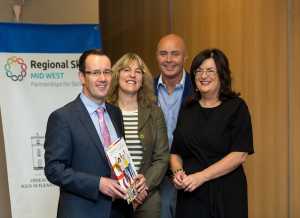 "ABANDON any preconceptions you have about apprenticeships".
That was one of the key messages given at a stakeholders meeting of the Regional Skills Mid West forum where a focus on work-based learning was unveiled. 
With Unesco recently appointing Limerick as a "city of learning", the focus of apprenticeships as a route through education, were highlighted at the Limerick event hosted by Joe Leddin, Mid West Regional Skills manager.
During the event, stakeholders made up of business managers and representatives from education heard details of the nine new apprenticeship schemes added to the existing 25 available to school leavers.
Michael Hennessy, education programmes manager at University of Limerick described how engagement with learners, businesses and third level facilities was key in determining the skill set needed to satisfy industry demands.
However, Mr Hennessy called on the forum to "abandon any preconceptions you have about apprenticeships, because what we have designed, this is workplace learning at its best."
Forum host, Regional Skills manager Joe Leddin recalled the remarks of the late Minister for Education Donough O'Malley – "Education must move with the times it is meant to serve".
This was to illustrate that the purpose of the event was to inform employers on the growth of work based learning apprenticeships, which are now on offer across a wide range of industry sectors.
Dr. Mary-Liz Trant, Director SOLAS, who manages the Apprenticeship Process spoke of the Government support to have 20 per cent of school leavers choose apprenticeships by 2020. The programme has a target reach of 50,000 by the same year. 
Dr Trant called on industry to look at apprenticeships as a "mode of learning as opposed to a group of learners".
John Gleeson, Operations Director of General Motors shared his thoughts on how companies can now both upskill existing employees while also attract new talent through the expanded apprenticeship model.
Sourcing skilled talent is now, according to a 2017 OECD report, a key determining factor in enabling companies to continually adapt and manage change. Throughout the world there is evidence of the positive impact of learning which is closely aligned to the workplace, Mr Leddin said.
Mr Leddin added that "Apprenticeships provide companies with the opportunity to participate in the training and development of their employees through partnering with local educational and training providers.
"The range and choice of apprenticeships has increased beyond the traditional trade and construction sectors to incorporate a wide range of industries such as Manufacturing, Financial and Professional Services, ICT, Hospitality and Tourism.
The forum heard that "there are significant benefits for businesses who adopt a work based learning model as part of their talent acquisition strategy". 
Mr Leddin added that this form of talent acquisition will aid further growth and industry expansion within the region.
An industry led steering group will now be formed to examine how best the new apprenticeship programmes on offer from UL, LIT and the ETB's can be utilised to build and strengthen talent pipelines.
More information can be viewed at apprenticeship.ie and at regionalskills.ie