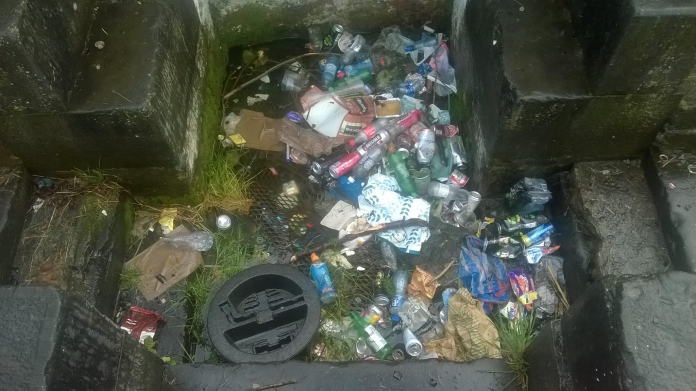 A STATUE of St Patrick that stood untouched for 113 years in the heart of Garryowen has been vandalised by thugs leaving locals reeling at the defacing of their beloved landmark.
Local residents, including Anthony Hickey, said that the vandalism needs to be highlighted as it is unacceptable and needs to stop.
The stone facade of the statue was daubed in different colour paint while a phallic image was drawn on to the lower half of the monument.
Previous graffiti of names and symbols had been cleaned up from the plinth, but the latest daubing has occurred in recent weeks.
Gardai confirmed this week that they are investigating the vandalism and treating it as an act of criminal damage.
This, along with a number of other incidents of anti social behaviour have been brought to the attention of gardai who are investigating and engaging community liaison officers.