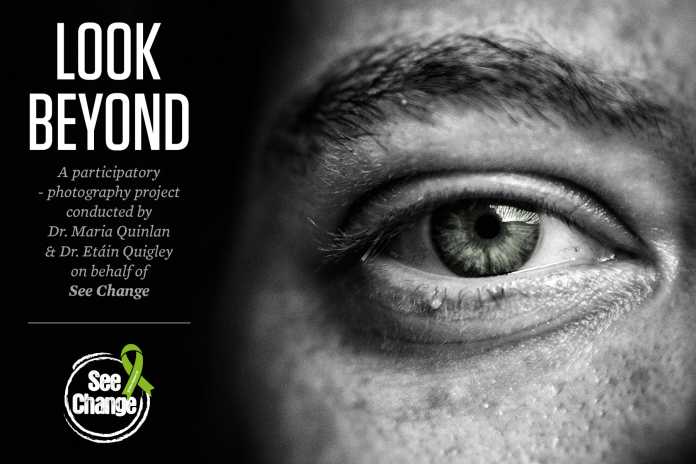 See Change, the national mental health stigma reduction partnership, will hold the regional launch of their 'Look Beyond' photovoice research exhibition in Limerick's Hunt Museum on Tuesday, November 21.
An exhibition of photographs taken by sixteen people who have experienced what it is like to live with mental health difficulties, "Look Beyond' will be on display in the Hunt Museum until Sunday, December 3.
The result of a research project conducted by Dr Maria Quinlan and Dr Etáin Quigley from University College Dublin and Maynooth University, photovoice is a research and advocacy methodology that uses photography to give a voice to people who often feel unheard and unseen in society.
It has been used internationally to both explore and raise awareness of the stigma associated with experiencing mental health problems.
See Change Project Manager Celine Moran said they were delighted to bring 'Look Beyond' to the Hunt Museum as it would give an insight into the often unseen reality of what it means to live with a mental health problem.
Hunt Museum Head of Collections and Exhibitions Naomi O'Nolan said it was important for the museum to provide a platform for projects that help educate the public about issues that affect so many.
"We hope this unique photovoice research exhibition will offer some understanding of mental health difficulties and encourage more conversations locally and among people visiting Limerick," she said.
Dr. Maria Quinlan, lead researcher on the project, added, "Projects such as 'Look Beyond' allow for an in-depth, nuanced exploration of a topic, and as the issue of mental health is  multi-layered and complex. We believe that the photovoice method is ideally suited to facilitating people to explore and represent their thoughts and feelings in this area".
You can register to attend the launch at www.lookbeyondlimerick.eventbrite.co.uk
For more information on 'Look Beyond' visit www.seechange.ie/look-beyond-catalogue