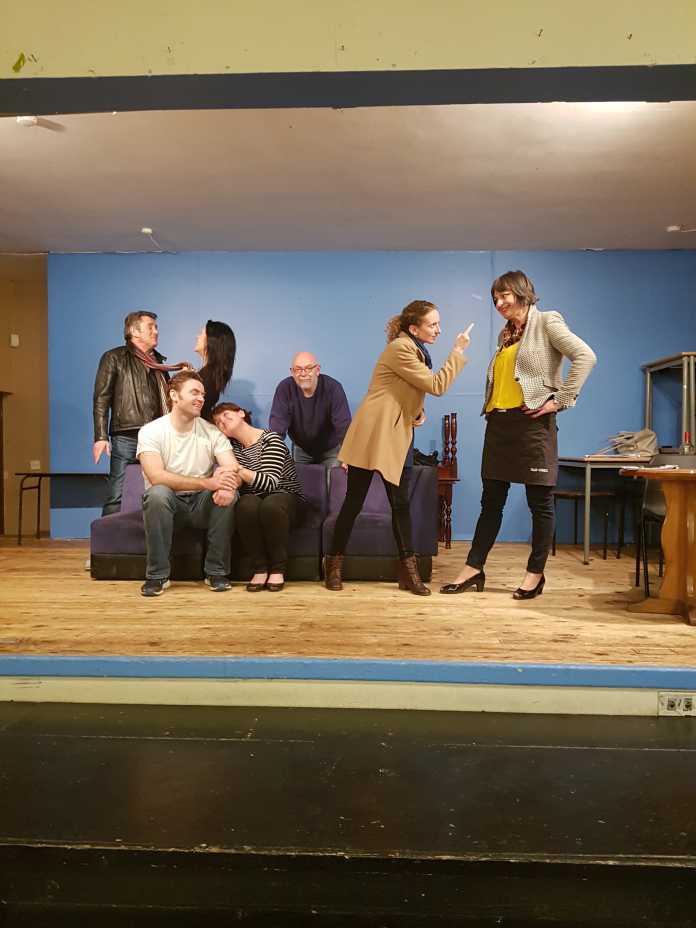 DOLAN'S Bar on Monday night of November 6 was home to an enterprising and altruistic launch that reeled in many community strands. New Hope Theatre is a company set to platform a theatre show, 'Love Knots' and a book of short stories, 'Spring Shoots' – with proceeds of the play and anthology going to fund six Limerick charities.
Evelyn Killeen McCrann is co-founder of New Hope, established in August along with artistic director Suzi O'Brien and others. She's PRO, is acting in the play with seven others and has contributed to the story collection along with women who met at a Creative Writing Course this year. Strewth.
"Love Knots is our first production and New Hope Theatre was set up specifically to support charities. Suzi is a cancer survivor and that started the push towards this. The book will be selling at the door during performances and all proceeds will go to the six named charities".
Jim Keary's comedy centres on the love lorn Larry Casey, on the hunt for a woman to accompany him to a GAA dinner dance that Saturday night: "Larry is chairperson of the Board and does not look forward to the idea of having to go on his own. Up until now his love life has been a disaster….."
Attend on Wednesday 15 at 8.30pm, Cratloe Community hall to support Marine search and Rescue service. Limerick Suicide Watch and Critical Crises Response Team Limerick.
Or opt for Thursday 16, 8.30pm in The Greenhills Hotel for proceeds to Milford Care Centre, Enable Ireland and Dóchas Limerick. Only €10 in.