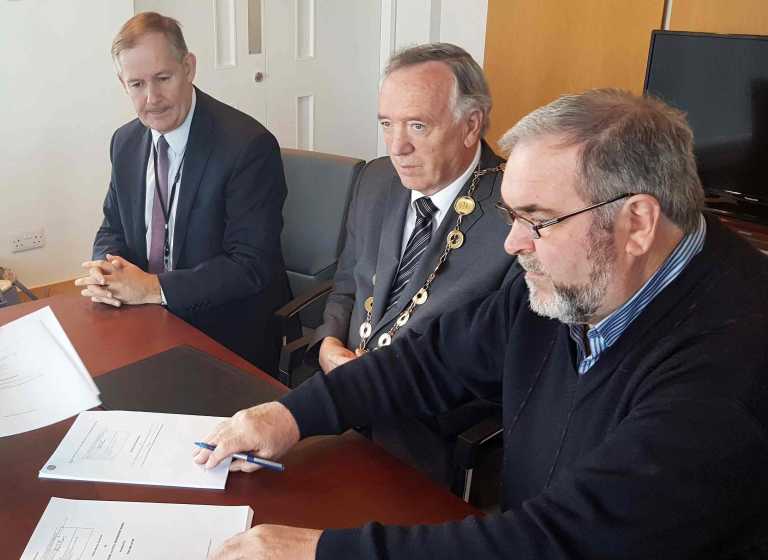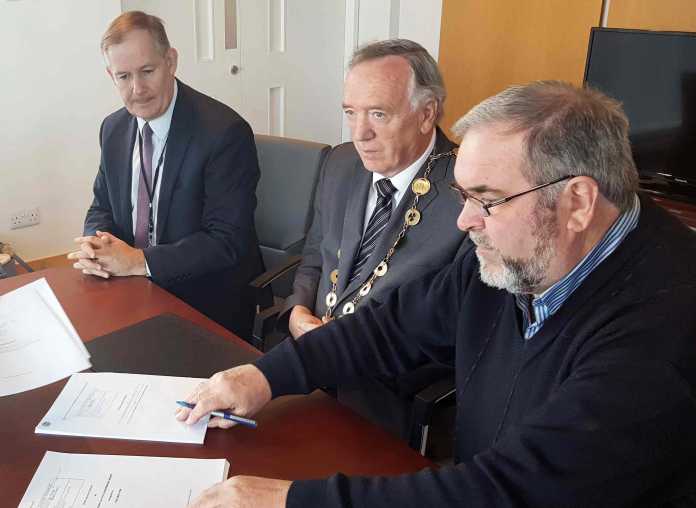 Construction work has begun on 12 new homes in St Mary's Park in Limerick city.
Contracts have been signed between Limerick City and County Council and Martin's Construction for the building of the new residential units at various locations within the estate.
The new homes will be built on vacant sites cleared following the demolition of a number of properties and have been designed by the award winning Paul Keogh Architects to accommodate families of varying sizes.
Work has already begun on the sites and the houses are expected to be completed by the end of next year.
Mayor Stephen Keary said the new-build project is a major boost to the area and the first in recent times for St Mary's Park.
Regeneration Programme Manager Sean McGlynn said it marked a positive step toward the physical rejuvenation of the built environment of St Mary's Park.
"This phase of the massive programme will continue with a further seven units being built on other infill sites in the estate.  When completed a total of 19 units will be available to families."
The project is funded by the Department of Housing, Planning and Local Government under its Rebuilding Ireland programme.