All is at the ready at Bunratty Castle and Folk Park for the biggest Santa experience ever in the Mid-West after the great man's team of Elves were put through their paces with a special Elf Bootcamp.
New recruits to the Elf team were on their toes throughout last weekend's boot-camp to make sure they are ready to start welcoming more than 23,000 people to this year's 'Santa Experience' on Saturday.
The event has become a Christmas staple for young people from across the country but wouldn't be possible for Santa to put on without the help of his very special helpers.
Among the tasks set for them for last weekend's boot-camp were to find out how many of Mrs Claus' mince pies they could hand out in a single minute? Could they fit through the special Elf hatch? Could they bear the warmer climate here? How good were they at decorating? How rosy are their cheeks? How fast can they make toys.
And the good news is they all came through the test with flying colours.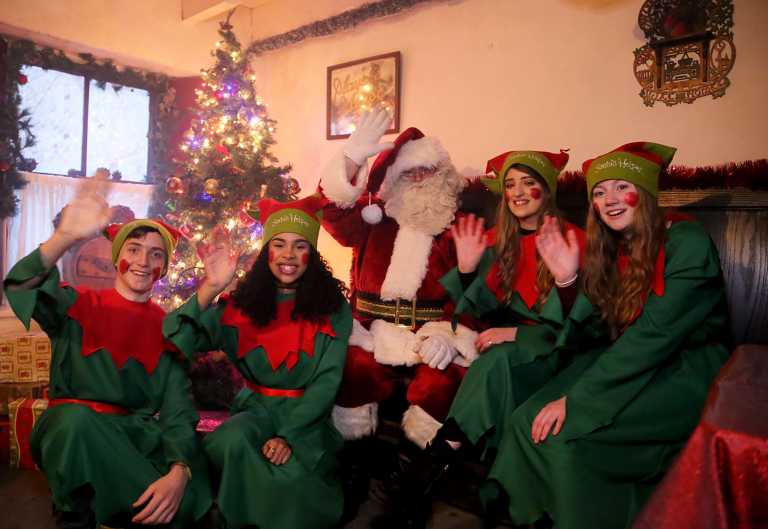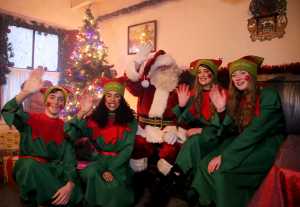 "We were put through our paces for sure," said an elder elf.  "We came down from Lapland but if any of our team thought it was going to be easy, they got a surprise.  It's no holiday but it is a lot of fun and I think we'll be as busy here in Bunratty as we would be in Santa's Kingdom."
Shannon Heritage Managing Director Niall O'Callaghan said that Santa at Bunratty has a special place in the heart of young people across this region and right across the country. We have families coming here from as far afield as Louth, Mayo, Cork and Dublin. That's how special the experience is and it just wouldn't be so without the Elves or, indeed, Santa himself.
"He jets in especially for each of the days the event is running and goes home at the end of it, tired but delighted with meeting all these very special children of the region.  He has loads of stories to tell them and loves hearing stories also so he's really looking forward to meeting one and all."
Santa will be based in his Grotto, with his elves showing the way and Ms Claus also in the kitchen preparing food and making sure his clothes are ironed for the big trip. There will also be a Folk Park story teller to recall colourful tales of Christmas long ago, while a complimentary glass of mulled wine and mince pies awaits parents in Corn Barn.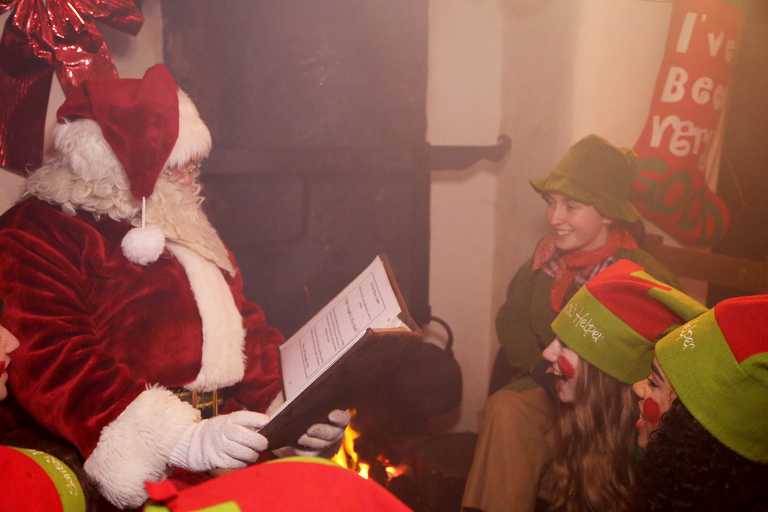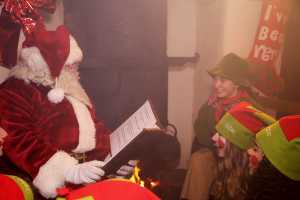 A number of exciting new features have been added this year. A special Exploration Dome, where Santa's journey through the night sky, taking in the magical Northern lights, the Milky Way and a myriad of stars and galaxies, can be experienced.  Also new this year is a giant snow globe where families can take a festive portrait for their facebook page and make magic moments to keep forever.
To add to the atmosphere, the Folk Park village street is decked with holly, and festooned with fairy lights, with the village Christmas tree sparkling for the special festivities.   The young and not so young are also treated to a fabulous puppet show and get to meet and chat with all the Christmas Characters wandering the village street, including Scrooge himself. They can also enjoy a trip around the Folk Park on the polar express train.
There will also be Christmas themed shops selling Christmas fare with all sorts of stocking fillers on offer.
www.shannonheritage.com/Events/AnnualEvents/SantaatBunratty/#sthash.Zdyou9Um.dpuf