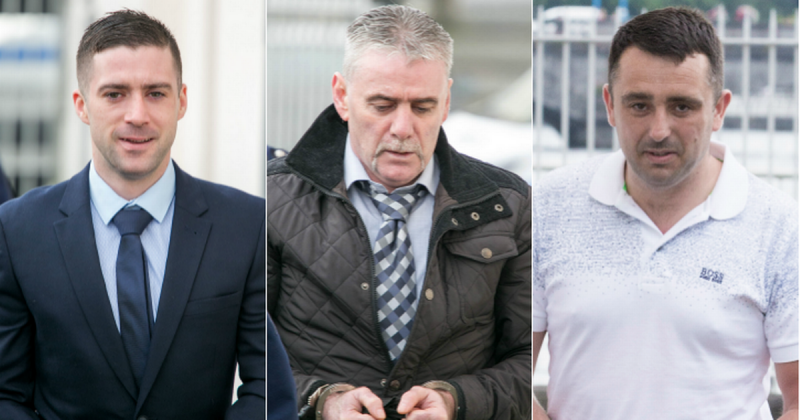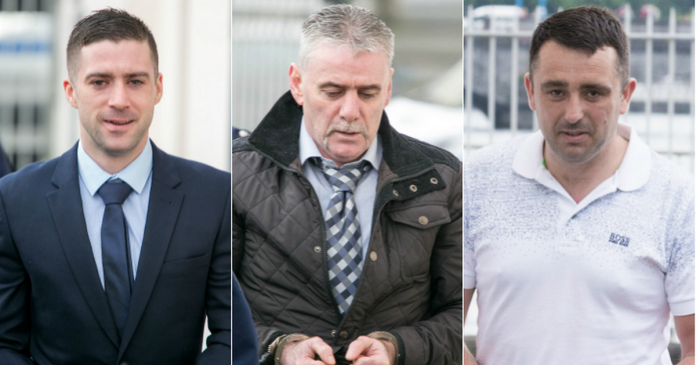 Closed for business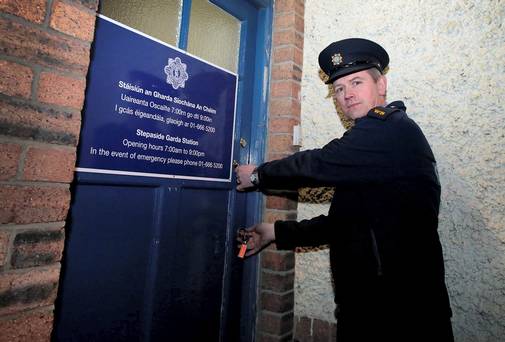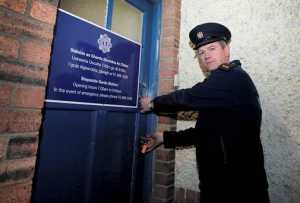 We lost many things during the recession. We lost our jobs, our homes, our savings, maybe even our dignity. But of all the things we lost, and there were many, none have been missed as much as the 139 Garda stations which disappeared between 2011 and 2013. Perhaps you've been lucky, perhaps you haven't been the victim of a crime in the years since our Government decided there was no need for a police presence in scores of towns and villages throughout the country. Maybe life hasn't changed for you at all, maybe you've felt as secure, as safe and sound, as you always have.
But for thousands of people life has changed immeasurably in the past six years. Where once there was peace and tranquillity, there now exists only fear and trepidation. And it can all be traced back to the loss of those stations. By closing them, by informing the people in the affected areas that their safety was not really a concern, our Government declared open season for every two-bit criminal in the country. And, like the opportunists they surely are, those criminals have taken advantage of this free pass, said 'thank you very much' and wreaked havoc on defenceless, isolated families all over the country.
Barely a week goes by without news of another terrifying assault, another lone farmer set upon by a mob of armed invaders, tied up and beaten, grateful to be able to recount his ordeal. But it's the nature of these robberies which makes one stand up and take note. These are not just casual miscreants out to make a quick buck, they are organised gangs, ruthless outlaws who will stop at nothing to get what they want. Violence comes easily to them, it's part of the job, they have no qualms about hurting someone, about killing someone, if that's what it takes then so be it.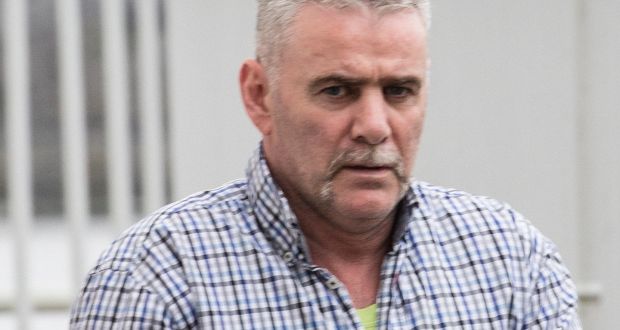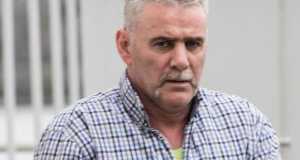 Scariest of all, is that these gangs target the most vulnerable, surreptitiously scoping out the premises of their victims before striking at the darkest, quietest hour. Having assessed the Pallasgreen home of Gerry and Anne Garvey, one gang surmised that this was the least risky of ventures, that the reward, however minimal, would be worth whatever collateral damage they may suffer. And so, Patrick Roche, his son Philip, and son-in-law, Alan Freeman, entered the Garvey residence and proceeded to assault the occupants, among them four children, threatening them at gunpoint before making off with a substantial amount of cash. Buoyed by their success, Patrick and Philip repeated the trick six weeks later, their targets on this occasion, a trio of elderly siblings, Willie, Nora and Chrissie Creed, who were attacked with knives and screwdrivers before another significant cash amount was taken.
These men may have thought there would be no consequences to their actions, after all Patrick Roche had 139 previous convictions and was still a free man, but they were incorrect. This time the reward didn't outweigh the risk, and now all three men are beginning lengthy spells in prison. Furthermore, in a rare example of the punishment fitting the crime, Judge John Hannan sentenced the trio to a combined sentence of 37 years, sending out a warning to those who have made rural Ireland their own personal plaything in recent years.
One can only hope that the actions of Judge Hannan will prove a deterrent to others, that the severity of these sentences will make other would-be-attackers think twice. But one judge can't quell this tide all by himself. And the apprehension of one group of criminals shouldn't be cause for celebration; their arrests, and subsequent sentencing, should be the norm. However, as the statistics prove, normal life is still something which most rural dwellers can only dream of. A staggering 66% of farmers were the victims of a crime between the dates of January 2014 and May 2016. And more than 40% were the victims of multiple crimes.
Almost half of these crimes involved theft of some sort, with machinery and vehicles being the most commonly stolen items. Fraud was also rife, with many farmers sold stolen or counterfeit goods. That report was compiled and presented by the Irish Cattle & Sheep Farmers' Association (ICSA) eighteen months. It went alongside the yearly Central Statistics Office (CSO) figures which point to rural crime increasing on a year-on-year basis since the start of this decade. And yet nothing has changed. Oh yes, various 'special teams' have been set up around the country to curtail criminal activity in frequently targeted areas, but in terms of widespread measures, in terms of safeguarded those most exposed, those most at risk; nothing has been done.
Ultimately it comes down to resources, or in this instance manpower. In addition to the 139 stations which have been closed, there has been a loss of approximately 1,500 gardaí. In 2010 there were 14,500 police offers employed by the State, that figure now stands at 13,000. Faced with such stark numbers, is it really any wonder that crime is on the increase? The previous Government, in its infinite wisdom, decided that along with all the other cost-cutting measures, the extraneous taxes and punishing budgets, it was worth taking a risk on the security of its citizens, that removing garda stations which had been in situ for decades was a good idea, that it probably wouldn't backfire at all.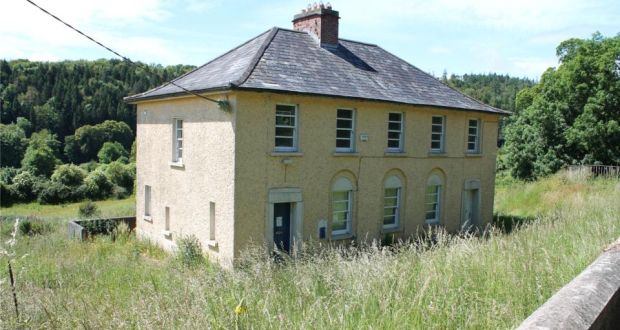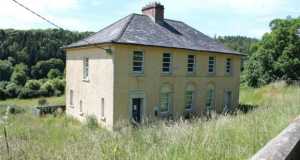 Incredibly, the closure of these stations has only saved the State €500,000. The Government has spent €846,560 maintaining these closed premises, a figure only marginally offset by the yearly savings accruing from their closure. So why not just reopen them then? After all we're not in a recession anymore, are we? Well, apparently 78 of the closed stations are no longer in a position to be used for their original purpose. Some have been sold, some have had a change in use, and others now belong to towns and villages which have had a drop in population, a change in circumstance which forfeits your right to a garda station according to those who make the decisions about these things.
Therefore, the only alternative is to build new stations; that's right, the property crisis has now extended to our police force. But that's a non-starter too. Because more than a quarter of stations currently in use are only manned by one garda, and over half have just three coppers to call upon in times of distress. Given this mismanagement of real estate, it seems highly unlikely that your local village, with its corner shop and cosy public house, is about to receive a brand spanking new guards' barracks anytime soon. No, this is a mess which, at least in the short-term, has no real solution. And, most gallingly, it's not even a priority for a police force currently distracted by internal dispute and instability.
Under the circumstances, and with such a grim picture being painted, it's understandable that many farmers feel like their needs are being ignored, that no-one cares and that they must fend for themselves. I know I would. And with not only their livelihoods, but also their safety, now at risk, one can't help but wonder how long it will be before someone says enough is enough and takes the law into their own hands. Could anyone blame them if they did?
Let he who is without sin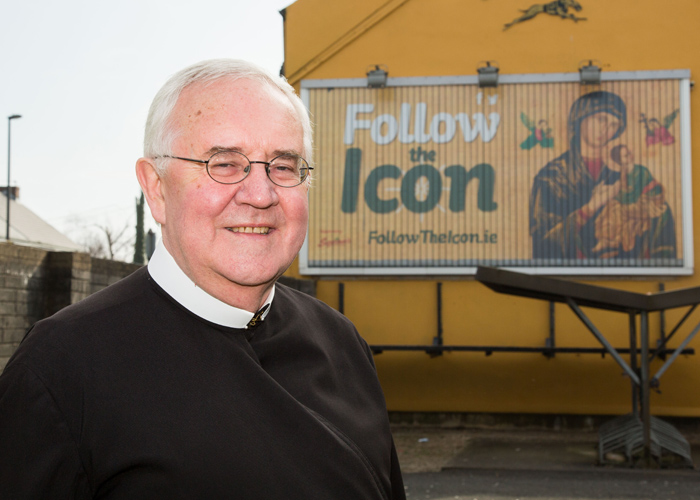 They may all be facing up to more than a decade behind bars, but the three men who carried out those robberies in Pallasgreen may have something very exciting to look forward to in the near future. Because if the chaplain of Limerick Prison, a Fr Seamus Enright, has his way, the Pope will be paying a visit to the inmates come 2018.
On a recent visit to the Vatican, Fr Enright delivered a batch of letters to the Holy One, all from inmates keen for Pope Francis to come see them during his trip to Ireland next year. When asked about the likelihood of this actually happening, Fr Enright said, "it's hard to know. There may be other areas asking him to go there this time. We will have to wait and see."
I'm sorry, but this is a complete nonsense. My views on religion and Catholicism are well-documented, but I can still ascertain when someone is deserving of a visit from the most prominent figure in a huge global organisation and when someone is not. My mother would love to get a visit from the Pope, as would several other members of the family, but because they're law-abiding citizens they will have to line up on the streets like everyone else.
Yes, I'm aware that meeting his Holiness would be hugely beneficial to the morale of prisoners, and that God forgives even the greatest of sinners, but give me a break. If Pope Francis is to come to Limerick then it should be to meet and greet those who have worshipped at his alter for reasons other than absolution and forgiveness.