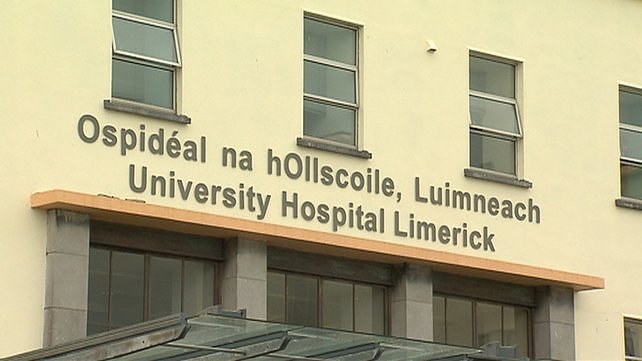 The outpatient waiting list figures for the month of November at University Hospital Limerick (UHL) have been described as "truly shocking".
Calling for an extension to the Treatment Purchase Fund, Limerick Fianna Fáil TD Willie O'Dea said that to have 30,000 people on the waiting list and 8,443 waiting more than a year for an outpatient consultation at UHL was " just staggering".
"This is an increase of over 2,500 from the 5,872 people waiting for more than a year in November 2016 at UHL", he explained.
Overall almost 500,000 are now waiting for an outpatient consultation across the country and 40,731 in the University of Limerick Hospital group.
"During his time as Health Minister, Leo Varadkar promised that by the end of June 2015 no one would wait longer than 18 months on a list.
However, at the end of November, 3959 people are facing waits of more than 18 months in University Hospital Limerick.
"It's clear from these figures that the National Treatment Purchase Fund will have to be extended beyond in-patient and day cases and start focusing on outpatients too.
In response to the publication of the figures, a spokesman for the UL Hospitals Group said that in 2016, they saw over 228,000 outpatients and almost 57,000 day case patients and the numbers currently waiting for inpatient or outpatient appointments can be viewed in this context".
The Group "continues to work towards meeting the waiting list targets as set out in the National Service Plan for 2017 by maximising all existing capacity and additional internal capacity is also being provided in particular specialties to cater for those patients waiting 12 months or longer for an appointment or treatment.
"All patients who are waiting – either for their initial outpatient appointment or for a surgical procedure – are prioritised according to medical need. Beyond this, and in accordance with the national targets, UL Hospitals Group will continue to focus on seeing and treating those who have been waiting the longest.
"Among the reasons for the increase in the number of patients waiting for appointments is the significant growth in demand; an increase in the number of urgent referrals in some specialties and a shortage of consultants in other specialties.
"Addressing the shortage of these senior clinical decision-makers in the key specialties concerned, forms part of the UL Hospitals Group budgetary process for 2018," the spokesman concluded.
See more health news here