More than 40 staff from Limerick Civic Trust have undertaken a giant clean-up of five Limerick cemeteries in advance of the Christmas period.
Mount St Laurence, Mount St Oliver, St Patrick's, St John's and St Michael's have been cleared of rubbish, leaves and debris in preparation for an influx of visitors over the next fortnight.
The clean-up is part of ongoing maintenance work by Limerick Civic Trust at the various cemeteries throughout the year. The work, which is undertaken with the support of Limerick City and County Council, involves the restoration and repair of headstones as well as attending to hundreds of graves in Mount Saint Lawrence.
Civic Trust chief executive David O'Brien praised the hard work and dedication of the Community Employment workers who are carrying out the work under the supervision of the Trust.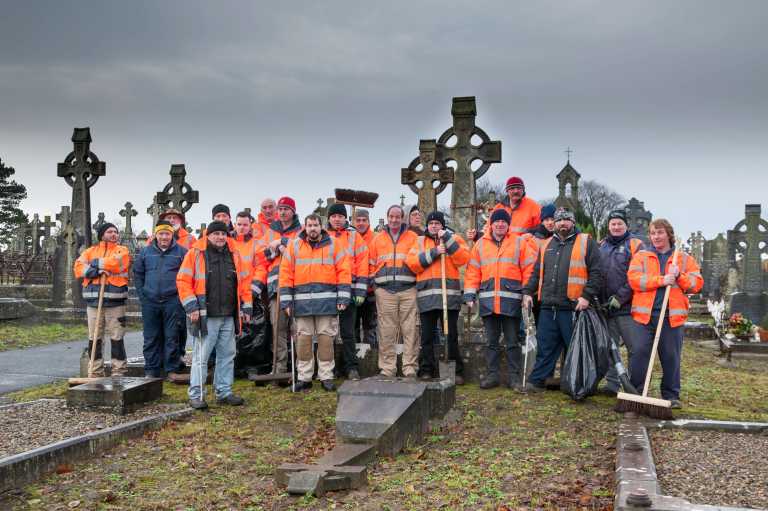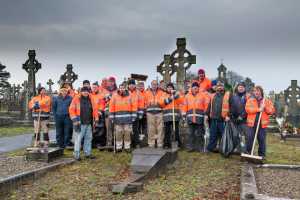 He described them as  'an army of heroes' as he confirmed they spent more than 50,000 man-hours so far this year on improving the environment.
"The maintenance of 14 graveyards across Limerick is central to this. I would like to thank the team for all their hard work, the supervisors for organising the days and the Limerick City and County Council for their support. These giant clean-up days make a big difference and are much appreciated by the families visiting."
Under the Community Employment Scheme, Limerick Civic Trust manages more than 70 participants or trainees at any one time.  Through on-the-job training, individuals are allowed the opportunity to improve their core skills, learn new skills and are exposed to constructive challenges of the work place. They are also assisted in finding long term employment.
See more community news here