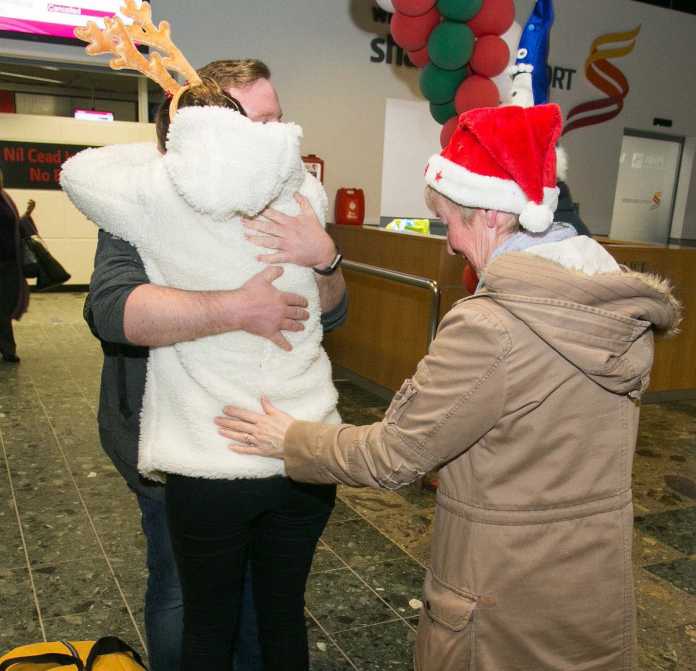 It's been a week of joyful reunions at Shannon Airport as thousands of transatlantic passengers made their way home for Christmas.
Photographer Arthur Ellis was on hand to capture some of the emotion as flights from New York and Boston touched down at the Mid West airport.
Shannon will be the only Irish airport open on Christmas day.
That means that the Ethiopian Airlines flight from Addis Ababa to Los Angeles will transit through Shannon instead of Dublin.
More transport news here