Limerick Post looks back and celebrates an exciting year in music
Rusangano Family
Sign up for the weekly Limerick Post newsletter
LIMERICK/CLARE group Rusangano Family took the first prize for Album of the Year at the Choice Music Prize in March for 'Let the Dead Bury the Dead'. As the winning act Rusangano Family received a €10,000 prize fund. Stirring shows at Other Voices and Electric Picnic cemented their reputation as a potent live act. The trio were named in the top five Irish Acts in the Irish Times Ticket Awards for 2017.
The Flag Listeners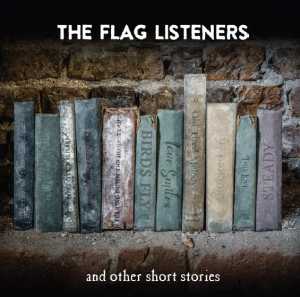 THREE members from 1980s Limerick group Toucandance reunited adding musician John Steel to The Flag Listeners. The quartet played a residency in The Kasbah Club, Dolan's in Limerick throughout 2016, honing their dynamic set with gigs sometimes stretching for up to two and a half hours.
The band released 'And Other Short Stories' in October. A terrific set of wonderfully crafted songs full of sad, ironic and funny stories from a group that plays with an almost telepathic understanding of what works best for every song.
HEDFUZY
HEDFUZY has followed up on last year's well received debut album with a new single and the promise of a full album early next year. Limerick musician Pat Byrne plays bass, keyboards and sings and records as Hedfuzy. 'The Lost Star' continues the development of the band's progressive and heavy sound coupled with strong melodies. Why have only one chorus in a song when you can have two?
Ken Coleman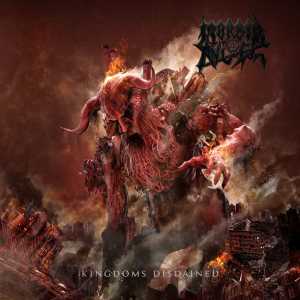 LIMERICK digital artist / photographer Ken Coleman has designed the record sleeve for the new album from Morbid Angel, one of the most revered bands of the genre.
The inspiration for the artwork 'Kingdoms Disdained' came from the album title.
" I took the definition of disdain and took influence from past fallen societies such as Rome, Constantinople..that collapsed even though considered immensely powerful.
"I combined this with idea that the city on the cover had become so corrupted by its own arrogance that the evil has literally seeped into its foundations, waking a slumbering demon beneath."
Morbid Angel released 'Kingdoms Disdained' in December.
Hermitage Green
Hermitage Green played their biggest show so far in Limerick headlining Live at King John's Castle in April, the first ever Limerick band to headline at the castle
The concert was located across the river from The Curraghower Bar where the band was formed in 2010.
Emma Langford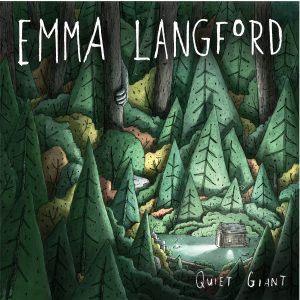 The Caherdavin singer/songwriter looked to Grammy nominated producers Graham Murphy and Chris O'Brien of the Production Suite to record her debut album 'Quiet Giant'. Ten tracks from the recording session make up Langford's debut album. Songs old and more recent were all re-recorded for 'Quiet Giant'.
It was recorded at Golden Egg Studios in Portlaoise and Emma and her group thrived in the studio.
"Everyone got on like a house on fire – it was gorgeous – I think I wanted to stay there forever, if I'm honest."
A European solo tour followed and this beautifully realised and confident album was launched in Dolan's Warehouse. "An enduring piece of work," reviewed The Irish Times. Expect to hear a lot more from Emma Langford in 2018.
Rubberbandits
LIMERICK'S Rubberbandits feature on the soundtrack to 'T2: Trainspotting', the sequel to the 1996 iconic film. 'Dad's Best Friend' by Rubberbandits was originally released in 2014 and features on the soundtrack alongside Underworld and Iggy Pop remixed by The Prodigy.
Blindboy Boatclub commented that he was thrilled to be part of a soundtrack with his musical heroes.
"Being on same album as The Prodigy is giving me a lump in my throat, Liam Howlett is the reason I do electronic tunes."
Blindboy Boatclub also discovered the joys and simplicity of podcasting. His sits at the top of the iTunes Podcast Charts weekly with his funny, enlightening and positive meanderings.
PowPig
THE debut EP from Limerick indie/ pop band PowPig is 'Denture Adventure'. The young band are Anna Marie Rooney, Andrea Mocanu, Laura Drennan and Leah O'Donnell who formed through the Music Generation Limerick City project. The four track EP arrives in all its ragged punk glory and creative abandon with Windings main man Stephen Ryan on recording and mixing duties. It is smart, joyous and funny stuff with songs about Sticky Teeth and the terrific shouty 'Birds of Paradise' with the piano driven 'Rosalee', a more reflective moment, showing the quartet have plenty to offer as their story develops.
Powpig.bandcamp.com to stream and download 'Denture Adventure'.
Van Panther
VAN Panther is the project of Limerick singer-songwriter and producer Kieran Ralph. His indie, whimsical, musical antics take aim at "love, loss, lust and terrible nights out, in an attempt to somehow unify popular music."
The 23 year-old has a knack of making engaging leftfield, indie pop; fans of Mark Oliver Everett and Alt J should take note. The four piece band take the music to new heights and are a potent live act. Do see this band in 2018.
Hear the EP at www.vanpanther.bandcamp.com/album/hark.
Paddy Mulcahy
LIMERICK composer/ producer Paddy Mulcahy released 'The Words She Said', an eight track album of his instrumental compositions. Mulcahy explores his love of the sounds of piano and synthesiser in this series of one-take recordings with post production. Throughout 'The Words She Said' there is beauty, melody and harmony between the man-made and machine-made from a composer who keeps surpassing his own high standards with every release.
DeLorean Suite

LIMERICK House producers DeLorean Suite released new music on Italian label Double Cheese. The Limerick combo are in esteemed dance music company, the label releasing music from DJ Spen, Opolopo and Kerri Chandler, to name a few.
The track 'Illuminate', penned by Tony Roche, Graham Conway and Jenny McMahon, comes with three mixes. The original mix is described by the label as a "smart deep soulful house production."
German producer Sudad G takes the original track up a few notches, making it hot and pumping for the dancefloor while keeping those DeLorean Suite west coast dream-like vibes intact.
Mizdrea
LIMERICK indie/ dance outfit Mizdrea released their second single 'Loser's End', a trip hop ballad highlighting Sandra Drea's vocal abilities.
"It's a dark song I wrote about something that happened in my life when I felt that I had been given the loser's end of the deal," she explains.
"I was in a dark place when I wrote this and it's great that something positive in the form of this song has come from that".
Whenyoung
Whenyoung is a London based Limerick/ Clare trio that formed as a band as teenagers while hanging out in Costello's Tavern dancing to Velvet Underground. Their debut single 'Actor' is an indie/ punk stomper perfect for, er, jumping around on Costello's dancefloor.
Aoife Power (vocals/ bass), Niall Burns (guitar), Andrew Flood (drums) are signed to Hate Hate Hate Records (Fat White Family, The Wytches, Theo Verney) and produced by Chris Hayden (Florence & The Machine).
Niamh Dunne (Beoga)
TRAD band Beoga describe themselves as "four Nordy lads and a Limerick lass". That lass is Niamh Dunne. She sings and plays fiddle with Beoga and recorded tracks including 'Galway Girl' with Ed Sheeran for his best selling '÷' album.
"We are delighted, of course, and had a great few days hanging out and writing some music together," revealed the Limerick musician.
Randolf & the Crokers
'TALES of Little Lanes' is a four track EP from the Limerick band. Recorded and mixed in the Lakelands Studios in Athlone by Mike O'Dowd and mastered in Limerick by Richard Dowling of Wav Mastering. The EP showcases the group at the top of their game and marks a significant evolution in the RATC sound. The folk/ blues influences are still there and the band is building in confidence with two years of gigging, writing and recording in the lead up to this four track release.
Post Punk Podge & The Technohippies
THE debut EP from Post Punk Podge & The Technohippies finds the Limerick rural-core punks in a rich vein of inspiration. Following on from two impressive and uncompromising singles since September, PPP has produced this four track EP.
Track One 'Mass Deception' is fierce and unrelenting and the most melodic offering yet. 'Kick Against the Pr*cks' rages against bullies and the establishment with a furious anger that is authentic and articulate.
Check it Out here – Postpunkpodgeandthetechnohippies.bandcamp.com
@paddymulcahymusic @vanpanthermusic @powpigband @TheRubberbandits @emmalangfordmusic @hermitagegreen @artofkencoleman @Hedfuzy @theflaglisteners @RusanganoFamily @PostPunkPodge @RandolfMusic @beogamusic @whenyoungband @mizdreamusic @DeloreanSuite