THANKS to a significant contribution from the JP McManus Benevolent Fund, the Limerick Boat Club can get back in full action with a new boathouse roof.
Founded in 1870, the club made headlines when dramatic footage of the clubhouse roof being whipped off during Storm Darwin went viral.
The roof was totally destroyed in the 2014 storm, badly damaging the interior and some of the equipment. Since then the club has been continuously fundraising.
Club members got the good news over Christmas and, according to Club Captain Hannah Fitch, they hope to begin work in the spring.
"The structural design has to be completed and tenders sought to get the best value for money for our donors and members," she explained.
"It has been very difficult on many fronts. For instance, we have no showers or changing areas. Storage of equipment and boats is inadequate. As the boats are stored in the building without the roof,  they are subject to excessive weathering and are beginning to show signs of this. These factors have made recruiting new members challenging.
"However, we have increased membership since 2014 – new members and returning oars-people, through the determination and dedication of our members. We successfully run learn to row camps, have six new coaches with two more undertaking the necessary training to qualify.
"There is a planned programme of organised camps and activities for next season and we are well on our three to four year target," Ms Fitch said.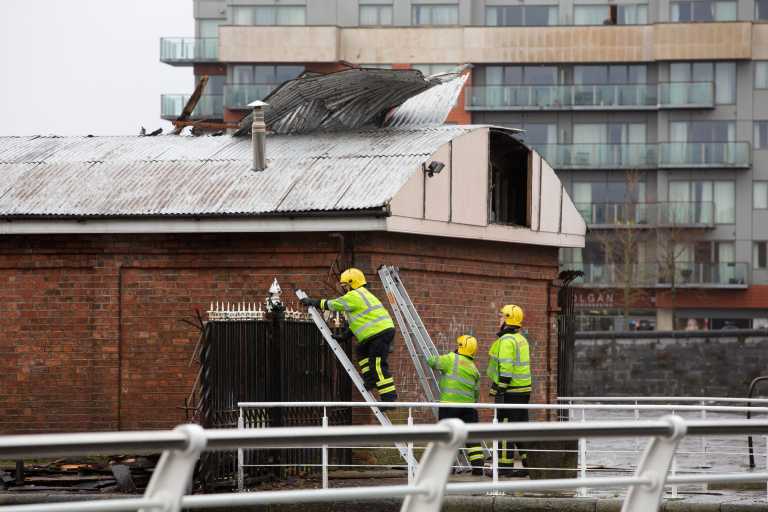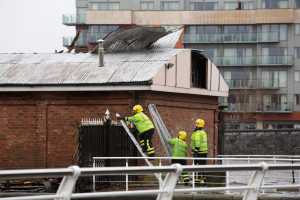 With the cost of reinstating the roof estimated at €100,000, the club will need to continue fundraising in order to complete the project.
"We have no plans to change the club house, but there are future plans being discussed to restore some of the original architectural features and details of the 1885 building lost in renovations in 1985. Our current priority however is to reinstate our boat house for security and safety and increase participation in the sport both recreationally and competitively," she added.
The next few months are going to be a busy time for the club as on January 21 they are holding a gate collection outside the club, February there's a table quiz and an art auction on February 25 which will have 40 pieces of art donated by local artists, a sponsored row in March and rowing camps throughout the year for companies as part of team building exercises.
Ms Fitch said that having the boathouse again, "will mean the continuation of our 148 year tradition in rowing, allow us increase our membership and allow new participants of all ages and abilities to enjoy the city's greatest natural resource from our city centre rowing facility."
Details for the clubs Gofundme can be found here