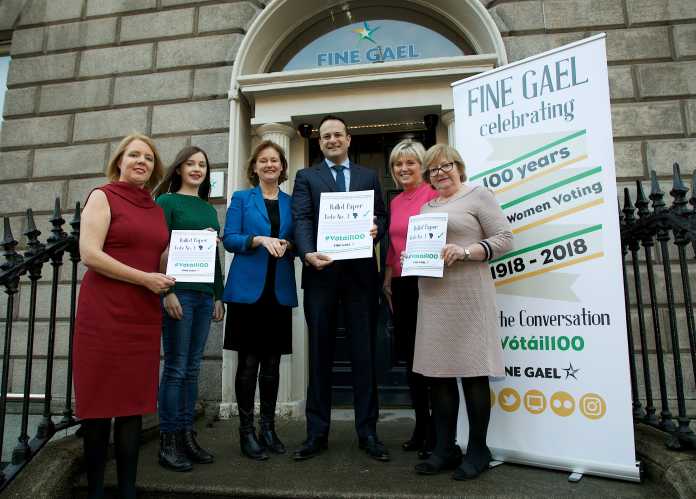 The Fine Gael organisation in Limerick will play a central role in the party's celebration of the 100th anniversary of women getting the vote in Ireland with a year-long programme of events and activities.
Launching the programme which will highlight the contribution women have made to Irish public life, Taoiseach Leo Varadkar said it would provide an opportunity to reflect on how women's rights have improved in Ireland over the last 100 years, and look at what still needs to be done.
"Fine Gael will draft a Women's Charter in 2018 which will set out a path for the further advancement of women's rights in Ireland and will be debated at our next Ard Fheis. 1918 was a momentous year for women in Ireland and I am fully committed to progressing the rights of women under Fine Gael in Government," he said.
Fine Gael Director of Elections for Limerick City, Lavinia Duggan said that as a career women and mother of three children, she was privileged to be a leader in the creation of the Fine Gael Women's Charter.
"Our aim will be to celebrate, cherish and tell the story of our history for the past 100 years through the many women who made a valuable contribution and difference to Irish politics as they recognised change in society and influenced appropriate policies and legislation. These women have enabled our generation and our children to have a vision, voice, opinion and ambition," she explained.
Fine Gael's programme for 2018 has three main aims; to highlight the work of women in the party; to recognise the contribution women make to the success of the party; and to engage women in setting the vision of gender equality for the future.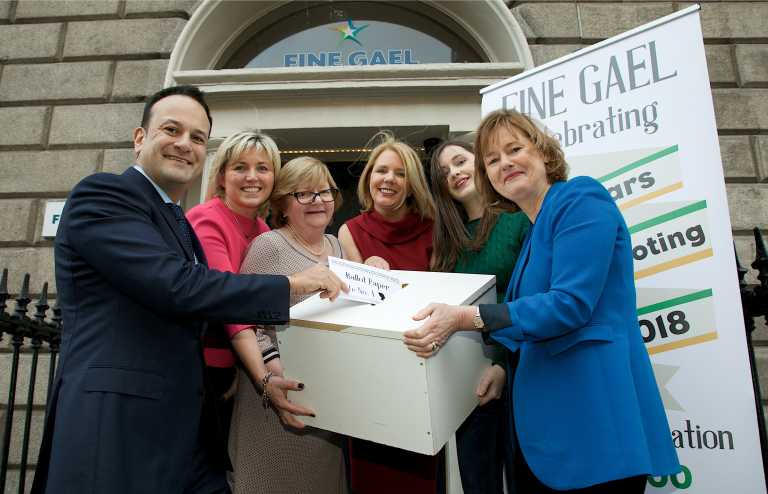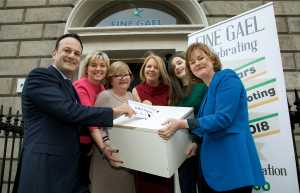 The party will be running a number of regional seminars inviting local women's groups to contribute to Fine Gael's vision and plans for the future of our country.
Each Fine Gael constituency organisation will be invited to hold an event marking the 100th anniversary of women's suffrage, and inviting party members to bring any memorabilia they may have which shows the contribution their female relatives have made and are making.
The party will also recognise and honour the women who have played a significant role in the party and in Irish public life, creating awards for outstanding contributions from women. The party will also launch a publication honouring the Fine Gael women who have been elected to the Dáil over the last 100 years.
There will also be a programme to engage young women in local politics.
More political news here