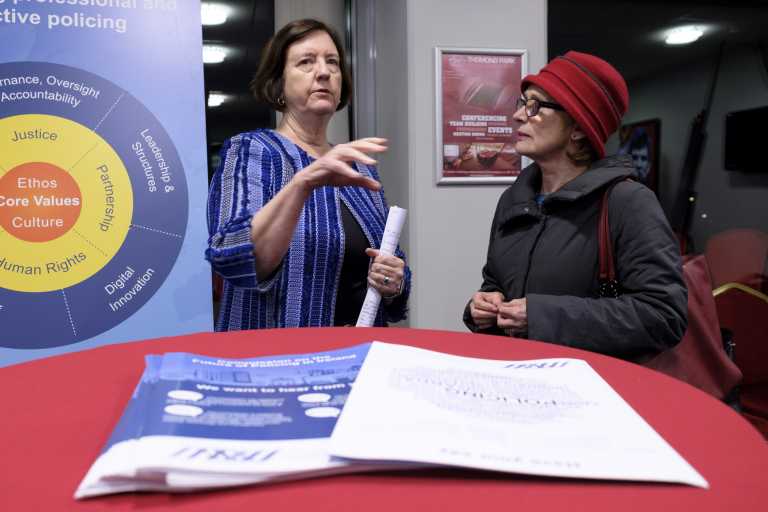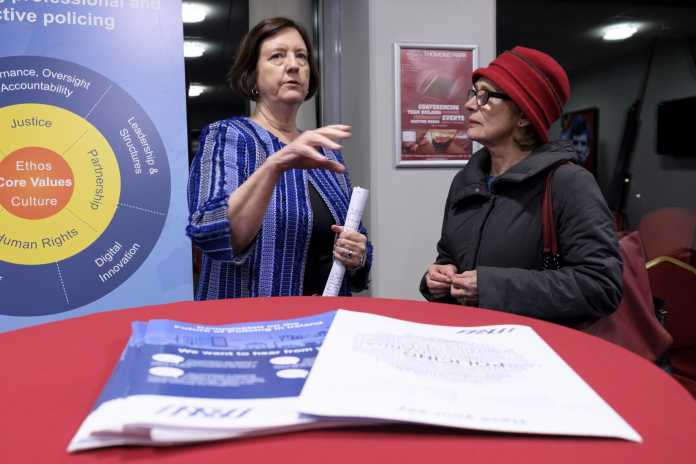 A WIDE range of issues involving the effectiveness of the local Garda force was raised at a public meeting of the Commission on the Future of Policing at Thomond Park last night.
The meeting which was attended by members of the public, community groups and elected representatives, was part of a nationwide initiative to get people's views on the future of policing.
The Limerick meeting was the fourth in a series that will continue in other parts of the country over the coming weeks. The Commission is also visiting Garda stations as part of its outreach programme.
Established by the Government last May, the Commission is tasked with undertaking an independent, comprehensive examination of all aspects of policing in Ireland, including all functions currently carried out by An Garda Síochána, as well as the full range of oversight bodies.
Chairperson Kathleen O'Toole said that the opinions of the people of Limerick would be central in informing the Commission's deliberations.
"Through these public meetings and our call for submissions, the Commission wants to stimulate a genuine national conversation on the future of policing in Ireland – so we would encourage everyone who didn't get the chance to meet us in Limerick to send us their views and opinions," she said.
Members of the public are invited to make submissions here  before January 31.
More security news here