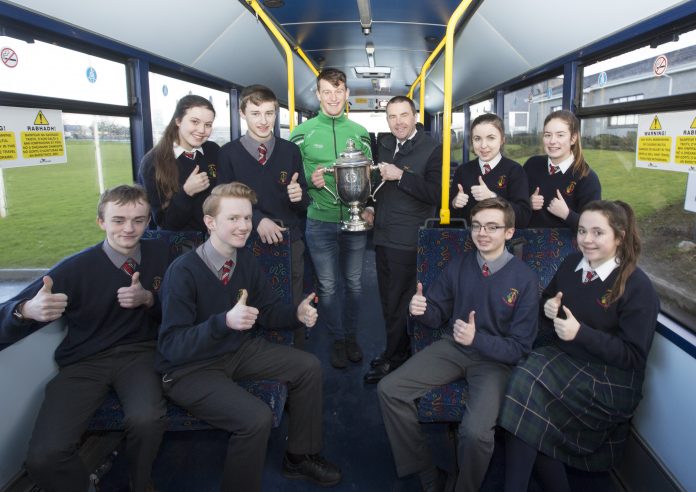 Limerick hurling star Tom Morrissey and Limerick's under 21's Hurling Manager, Pat Donnelly visited St John the Baptist Community School in Hospital, Co Limerick to promote the Bus Éireann competition for transition year students – 'Go Places'.
The March 16th deadline for entries to the competition is now fast approaching and with just over seven weeks to go, the Limerick GAA stalwarts are encouraging Transition Year students to enter.
As part of the competition, students are being invited to submit projects – in words, photographs, or videos – about their journey to school. Whether they travel by foot, bike, car or bus – Bus Éireann want to hear about their journey.  Where do they go? How do they spend that time? Who do they travel with? Who are the people and what are the places in their community that they pass by every day, and what are their stories?
Three lucky winners will receive an iPad and the overall winner will also receive a day trip to Tayto Park for their class with entry and private coach transport to and from their school provided.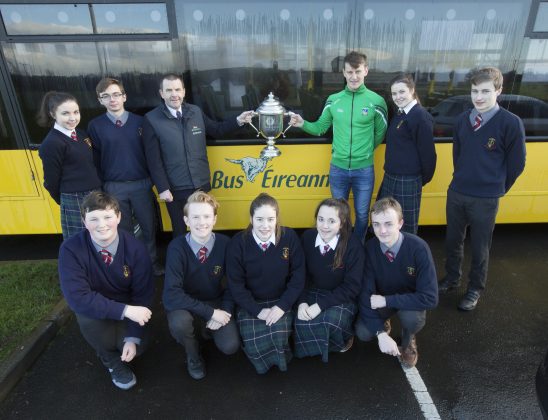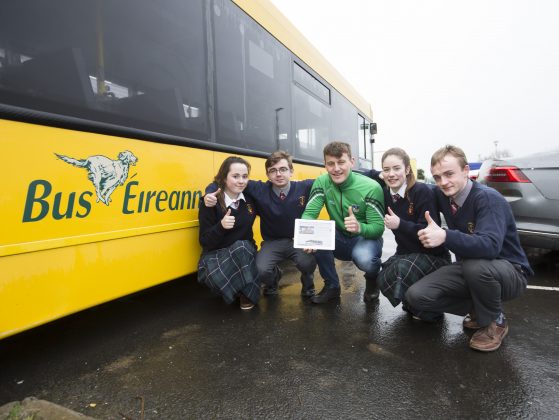 Bus Éireann has operated the School Transport Scheme on behalf of the Department of Education and Skills for 50 years. Every day in Limerick, it transports 12,621 pupils to and from school on 526 buses under the scheme. That breaks down into 85,326kms each day on 760 school routes.
Limerick hurling star Tom Morrissey recalled his journey; "My parents used to drive my brother and I to school because we lived nearby. Even though we lived very close, what I remember most about the journey to school is that we were always late. We were actually known to be late! Later on, I began driving to school which was great because you blast the tunes as loud as you want. Me and my brother used to sing our hearts out. "
Pat Donnelly, who also works as an inspector with Bus Éireann, took a trip down memory lane as he recalls getting the bus to school. He said: "I didn't really know anyone in the school when I started but because I was able to get the bus, I got talking to other children and made friends in no time."
Go Places with Bus Éireann is open to all TY students from across the Republic of Ireland. Deadline for entries is March 16th, 2018. For more information visit www.goplaceswithbe.ie
More education news here.