EMERGENCY services are attending a serious multi vehicle collision involving a school bus and up to 50 people this Wednesday morning in Limerick.
The incident occurred near Caherconlish in area known locally as Connolly's Cross on the R513 between Herbertstown and Caherline.
Emergency services including appliances from Limerick City Fire and Rescue, Gardai and emergency paramedics from the National Ambulance services are in attendance.
A major operation is now underway with support crews trending from nearby stations as well as support from air Medivac 112 air ambulance helicopter.
At least two vehicles and the school bus are amongst the vehicles involved in the collision which happened shortly after 8:30am this Wednesday morning.
Reports indicate that between 40 and 50 people are involved but the extent of their injuries is not yet known.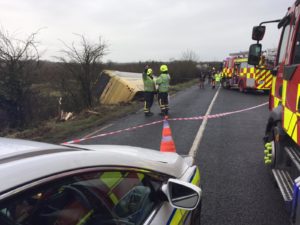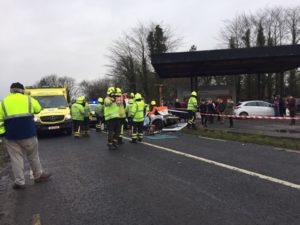 Crews are still on scene with more arriving.
The road is closed and local diversions are in place between Caherconlish and Ballyneety.
More to follow.
See more news here