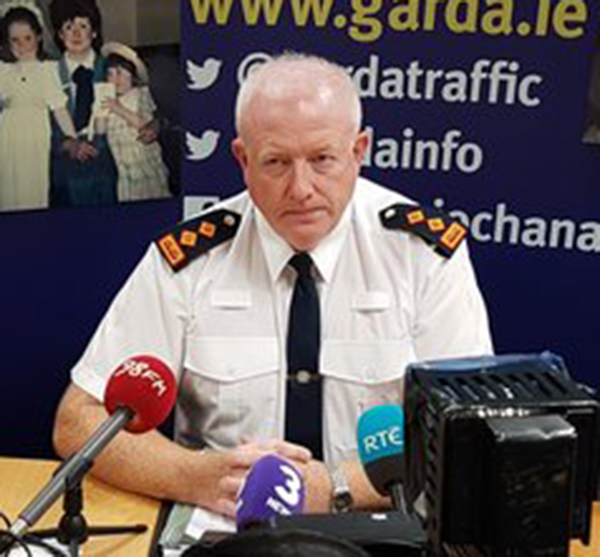 AS Assistant Commissioner Dave Sheahan leaves his role as Limerick's most senior garda earlier this month, Chief Superintendent Gerard Roche has taken up the top spot in the Limerick Garda Division.
With almost eight years served in Limerick, AC Sheahan was promoted to the higher ranks of the force where he will be located at Garda Headquarters where he will head up the roads policing and special event management.
Taking his place in Limerick, Chief Superintendent Roche, Galway native and member of the for more than 30 years, has joined the Limerick division after heading the Kildare Division since 2016.
Combatting organised crime in Galway through Operation Foolscap in 2012 earned Chief Supt Roche recognition throughout the force.
Last Friday, Limerick's newest head of police was present at the Strand Hotel to mark Assistant Commissioner Sheahan's promotion in the force.
Thanking the "men and women of the Limerick Division for their dedication and commitment to Limerick", AC Sheahan said that the job of making Limerick a safer place was done through "the hard yards we did between 2010 and 2014 that paid dividends".
The newly promoted Assistant Commissioner who has commenced his new role, said that at times during the years of the feud they were "tortuous days, hours and nights".
However, "Limerick is in a better place now and that is due to those who work with communities, the agencies and the people of Limerick", AC Sheahan said after an evening of glowing tributes were paid to him.
See more Limerick news here