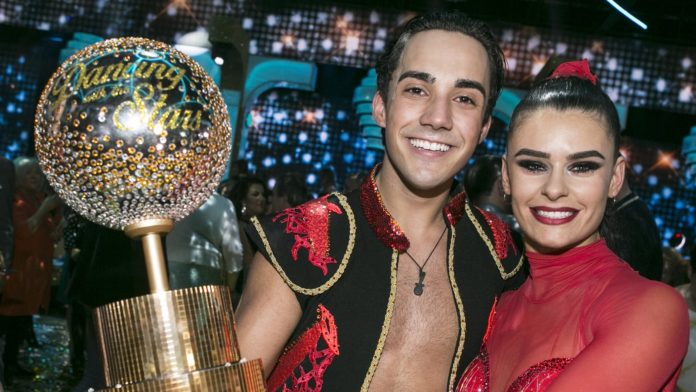 SINGER, teenage heartthrob and now champion dancer Jake Carter will have his new single ready to go this week.
Nathan's little brother has had a hectic few months learning to dance his dancing partner Karen Byrne on RTE's Dancing with the Stars but all the hard work paid off when the duo won the top prize this weekend.
Sign up for the weekly Limerick Post newsletter
Winning the show has been an unreal experience for the pop star from Liverpool – now sharing a house with brother and country star Nathan Carter.
"Its unreal – there has been a lot of hard work that has gone into it."
"I have been with Karen for the last three months every day – We put in some much work into it – It has been a great achievement and we are so happy with it."
While Jake Carter will be incorporating some new dance moves into his upcoming tour, he also might be giving his co-star a voice in the new show.
"Karen is a great singer also – I might get her to come up for a song."
He hinted that there will be a new duet released now his tenure with Dancing with the Stars has come to an end.
Catch Jake Carter busting some moves at University Concert Hall on Friday April 6.