AT JUST 5 years of age, little David Lyons Hinchy from Patrickswell, has gone from stage school newbie to being part of a major production in just a matter of weeks.
David was chosen to play the part of the child Sorrow, in the Madame Butterfly opera in University Concert Hall (UCH) last week, where he performed on stage to a sold out audience.
Proud parents, well-known Limerick musician dad Mike, and mum Bernadette, who performed many times with the Limerick Panto Society, enrolled David in Pearl Kiely's Expressive Arts drama theatre group just a few weeks ago.
Bernadette said, "He has gone to see his Dad in many shows and rehearsals and is very comfortable in that environment. I suppose for a child of his age he has seen a lot of shows and musicals."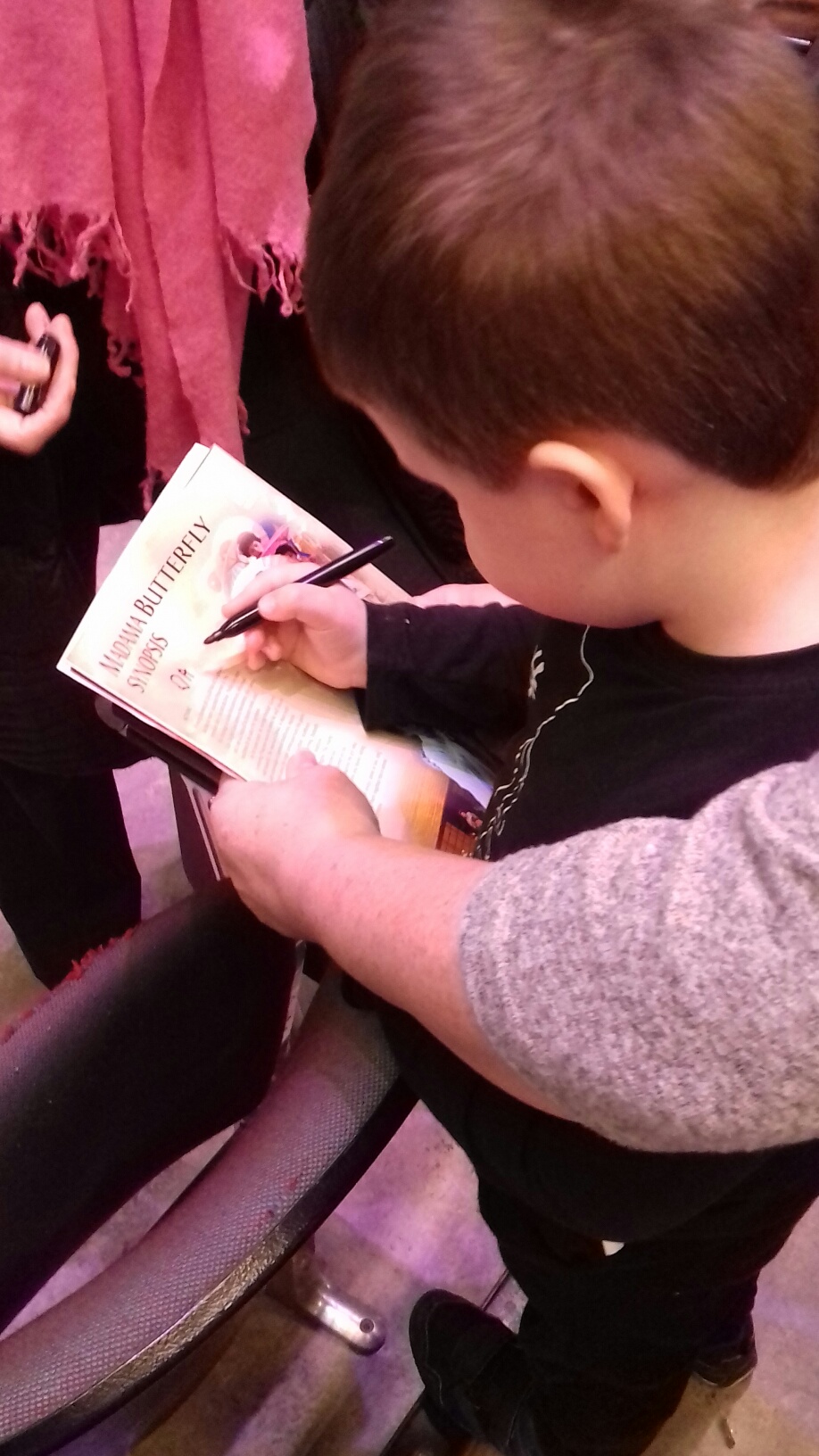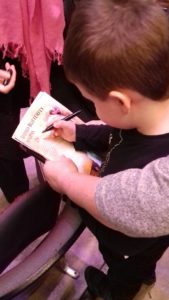 David's debut on the UCH stage was singing the solo song, 'you are my sunshine' at an expressive arts show.
Then a week later, having been contacted by the opera production company, Pearl Kiely asked Bernadette if she would like David play the part of Sorrow in Madame Butterfly.
On the day of the opera mum and son met with the director who gave David his instructions and told him not to worry that the performers would help him while he was on stage, and Bernadette stayed backstage so he could see her when he was behind the scenes.
"We are very grateful to Pearl for giving him the opportunity. I know her as a teacher, Mike would know her through music. She is kind and she does a great job with the children.
"She gave a double opportunity to David, he had his solo part two weeks beforehand in their own show, it was one verse but it was something that gave him a bit of confidence, and then to give him this opportunity with such a big international company. We are so grateful."
According to Bernadette being on stage in front of hundreds of people didn't bother David, he took it all in his stride and when after the opera, audience members were congratulating him and asking for photographs and autographs he asked, "Whats an autograph Mummy?"
More local news here.