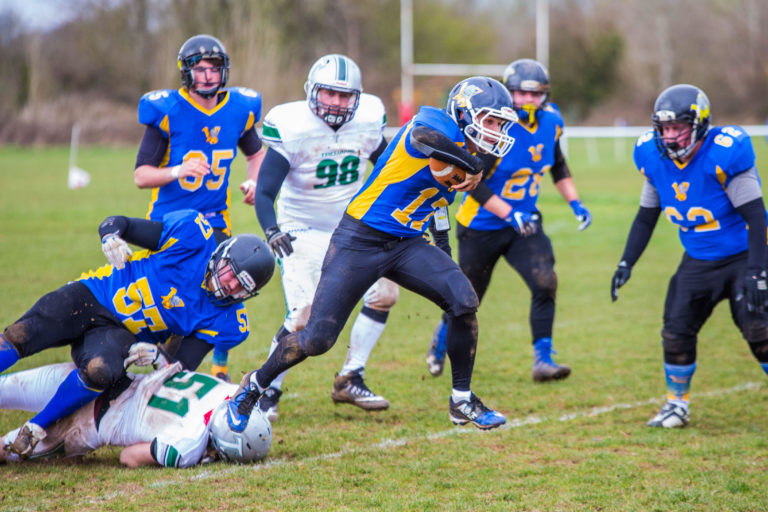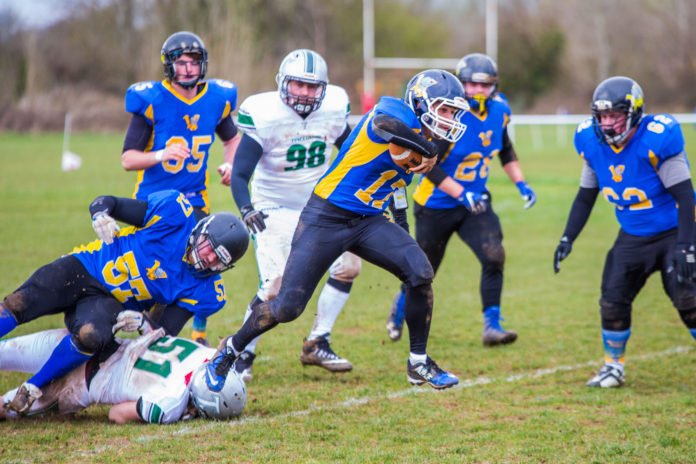 In their third game of the Irish American Football League (IAFL) season, the University of Limerick Vikings were beaten by a strong Belfast Trojans team in UL Bohemians Rugby Club on Sunday, April 15.
In what was a strong defensive display from both teams in the first half, the score remained tied 3-3 with the Vikings levelling the game with a field goal just before the half.
A strong performance from Vikings quarterback Alvaro Carvajal with a mixture of run and pass plays which kept the Trojans defence guessing wasn't enough to influence the game in the Limerick outfits favour.
Often finding themselves deep in the Trojans half of the pitch, the Belfast defence proved a tough nut to crack standing strong when the pressure was mounting.
Despite all their efforts, and an overall positive display from the UL defence, a brace of touchdowns coming from Belfast Trojans' running back, Jona Siri.
Running in a one-yard touchdown in the third quarter, the Trojans man made it a score of 9-3 with a good point after try (PAT) making it 10-3 entering the fourth quarter.
Still trying to find their momentum, Vikings quarterback Alvaro Carvajal completed a couple of long throws in the fourth quarter in what was looking to be a great drive the Limerick team.
Although they picked up a number of first downs in the drive, it wasn't to be the Vikings' day as a costly turnover saw the start of a Trojans drive which ended with Siri running in for his second touchdown of the day capping off a strong performance for the Belfast running back.
A missed PAT saw the score at 16-3, and despite their best efforts deep in the fourth quarter, a high snap led to a fumble recovered by the Trojans which allowed the team see out the game and take the points away.
"It was a tough loss against the Belfast Trojans, we played very well," said Head Coach, Glenn Carr, adding, "It's tough, it's a game we should have won and execution killed us in the end."
"Offence played well, we just didn't finish. We drove the ball up and down the field, we moved into their half a lot, and then one or two mistakes on every drive killed us."
"Defence was outstanding. We had three turnovers, tackles were great, hits were great," Coach Carr said. He added: "We can't blame the defence on this one, the offence has to get better, and we need to score as well."
The Vikings, still without a win to their name, host the South Dublin Panthers this Sunday, April 22, as they try to get their season in gear.