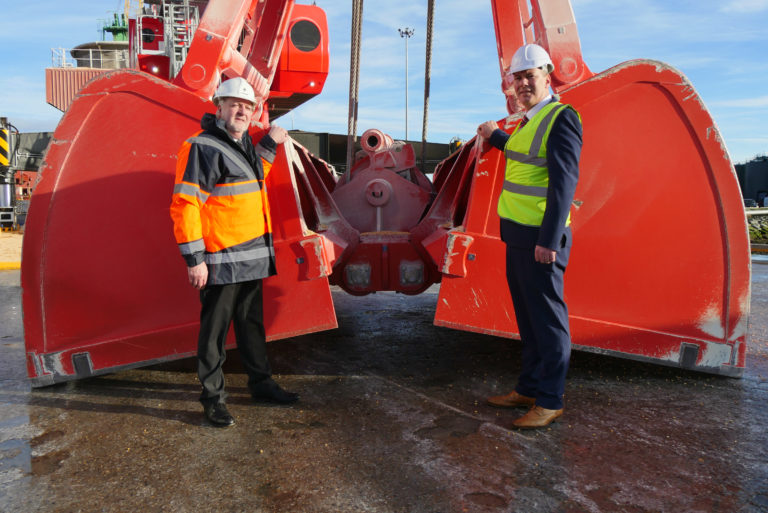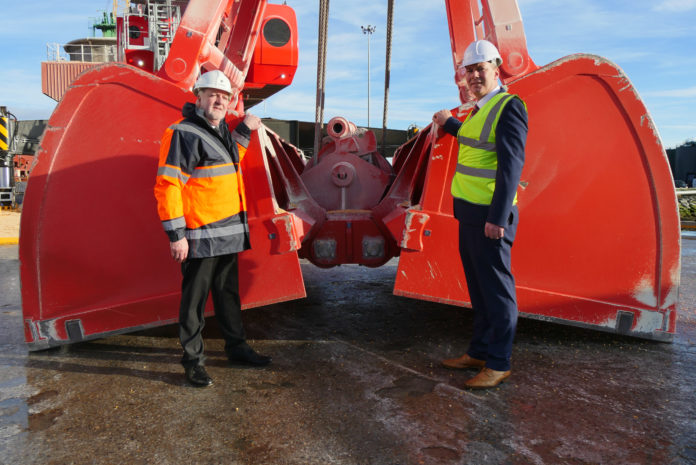 THE ADDITION, by Shannon Foynes Port Company, of a €2.8m state-of-the-art crane to the port will go towards maximising the potential of the deepwater port and the creation of up to 3,000 jobs along the estuary.
Patrick Keating CEO of Shannon Foynes Port Company said that move is aimed at maximising the investment made by the firm and the potential of the unrivalled water depths of the estuary.
The crane, the largest seen in the port to date, can lift the equivalent weight as 120 family cars and is the latest purchase as part of the company's ongoing €64million investment programme launched in 2015 that is seeking to transform the Shannon Estuary into a major national and international economic hub.
This programme is the first phase of a planned long-term investment by SFPC under its Vision 2041 masterplan, which is targeting the creation of 3,000 jobs over the lifespan of the plan.
Before installing the 370 tonne crane, a €12.5million investment in infilling 3.45 acres on the port's East Jetty was carried out. Further reclamation work will also take place in the next stage of the investment programme, where a further two hectares of quayside space will see the berthage space increase to 8.6 acres.
"We need efficient jetties but we also need efficient plant and machinery and this crane gives us all of that and more", CEO Patrick Keating said.
"This piece of equipment is future proofing the port. It's something we need for the here and now but it's also planning for the future. The greater lift capacity and reach allows us to bring new business; bigger ships, more ships and process them with faster turnaround times. So it's an investment in our customers. It also has very low emissions and noise levels are lower also so its environmental footprint is minimised."
See more Limerick business news here