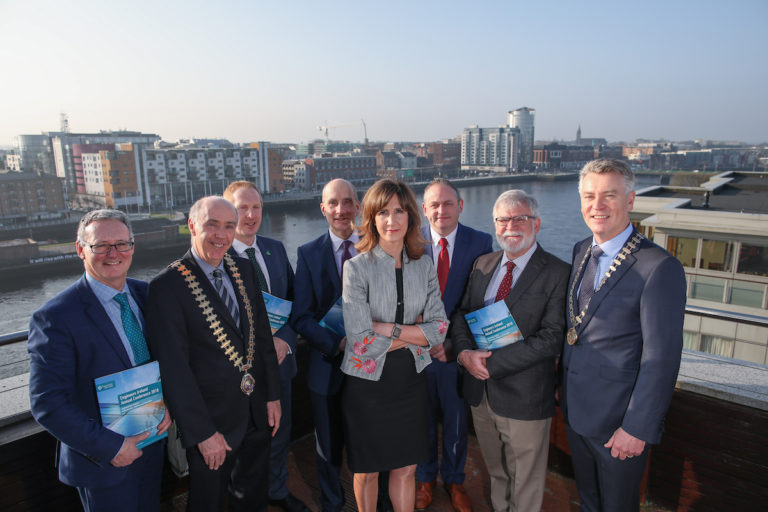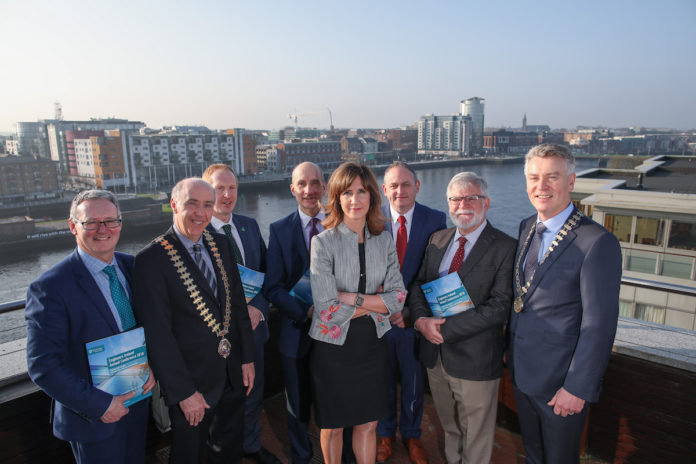 National and international experts tapped into their bank of knowledge and experience to discuss the resources, techniques, innovation and focus required to stimulate regional growth at the Engineers Ireland's Annual Conference in Limerick held last Friday, 13 April.
The conference was organised in conjunction with the membership body's Thomond region (Clare, Limerick and North Tipperary).  Speakers explained that for the country to meet future challenges and opportunities for growth, that infrastructure development, industry innovation, and ensuring the presence of strong engineering talent within 3rd level institutes to meet industry demands, were all essential to drive ambition and business growth within a region.
The speakers addressed 200 delegates who were engineers, planners and those with strategic leadership functions within their organisations, on the day-long conference topic:Engineering a Region: Infrastructure, Industry and Innovation.
Addressing delegates gathered at the conference, Caroline Spillane, Director General of Engineers Ireland, said: "Our conference is timely given the publication by our Government in February of the National Planning Framework and the €116 billion National Development Plan, both elements of the ambitious Project Ireland 2040 initiative. Every objective contained in these plans will require the engineering community to play a significant role. It will be engineers like you who will be integral to the delivery of projects that will support communities which are pivotal to Ireland's prosperity, connectivity and sustainability."
Speaking about the tradition of engineering in the region, Barry Lowe, Engineering Manager at Lufthansa Technik Turbine Shannon and Chair of the Thomond region of Engineers Ireland, said: "We in Thomond are justifiably proud of our engineering tradition.  We had the electrification of Ireland in the late 1920s which began with the ground-breaking, Ardnacrusha Hydro-electric Scheme.  In the 1930s we became the gateway to Europe giving birth to our strong aviation sector. In the 1940s Shannon airport was built and was the first airport in the world to establish an industrial free trade zone. This has gone on to play an important role in the economic and social development of Ireland – especially the Mid-West. The results can be seen in the international and diverse industry base we have today. With the population of Ireland expected to grow by 1 million people by 2040  we can look forward to continued and significant growth in our regions."
With the Mid-West home to many leading firms working in the areas of engineering, ICT and Life Sciences, the evolution of the region was highlighted by a number of other speakers including Dr Pat Daly, Deputy Chief Executive of Limerick City and County Council; Paschal Meehan, Chair of Limerick for Engineering and Dean of Work Based Learning and VP International at Limerick Institute of Technology and Michael Lohan, Head of Lifesciences, Engineering and Industrial Technology Division, IDA Ireland.
Dr Pat Daly described Ireland's Mid-West as: "Ireland's fastest growing investment location, home to 500,000 people and contributing €15 billion to the Irish economy."
Paschal Meehan discussed the experience he has garnered from his time as Chair of Limerick for Engineering.  He said: "Limerick for Engineering is an industry-led initiative which has the support of the education and training providers in the region."
Michael Lohan of IDA Ireland in his presentation on winning foreign direct investment said that in the past 2.5 years over 23 job announcements have happened in the Mid-West region creating 3,500 new jobs.  He said among what investors seek today is; "talent, world class infrastructure, competitiveness, certainty and open innovation."
A black tie gala dinner for delegates and sponsors followed the conference on the eve of 13 April.
More about business here.