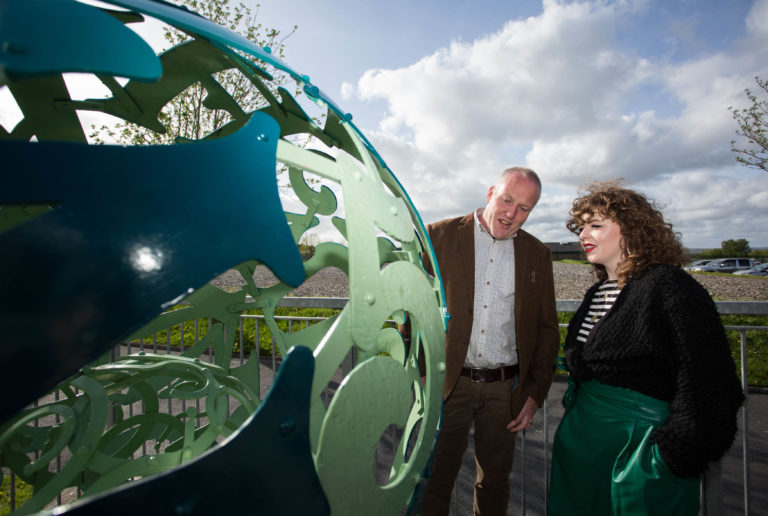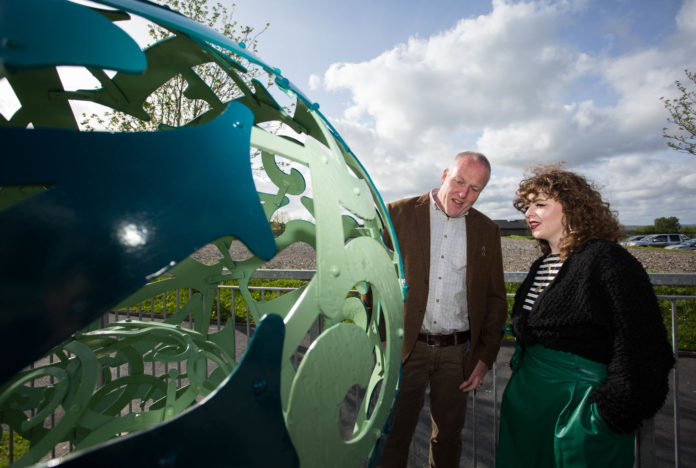 'SPHERES of Knowledge', a unique sculpture created by learners, has been launched at the Kilmallock Road Campus of Limerick and Clare Education and Training Board's Further Education and Training Centre.
Created during a Decorative Forging module delivered by the Board under its Skills for Work programme, seven learners were involved in the sculpture's creation. Tutor and artist blacksmith Eric O'Neill oversaw its design, creation, finishing and installation.
The skills taught at the Further Education and Training Centre are both traditional and modern. In this case, there was a marriage of modern artwork enhanced by the use of traditional joinery and forging skills, fanning the flames of creativity.
Speaking at the launch this week, Paul Patton, director of Further Education and Training, acknowledged the contribution of the learners, coordinators and teaching staff who contributed to the creation of this sculpture.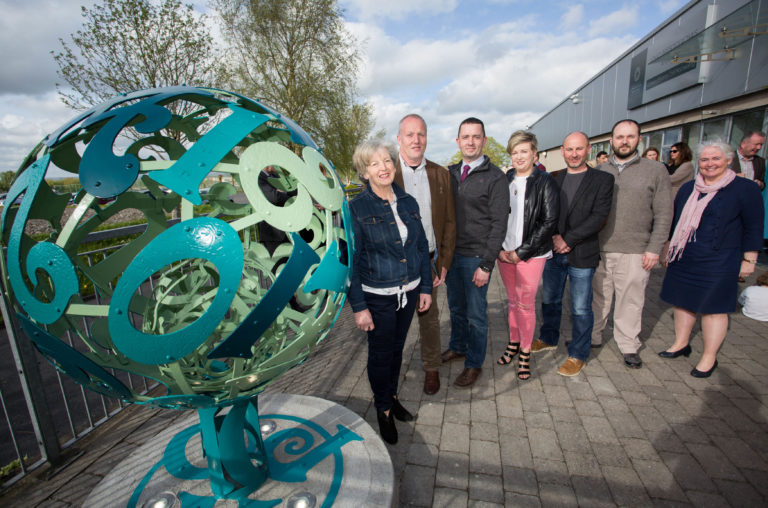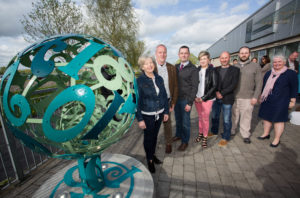 "It represents the universality of education and training along with the skills, competencies and knowledge required to progress in daily life," he explained.
The concept behind the sphere is that education is global and it has the power to empower all who engage at all levels. The smaller globe of hand-forged question marks represents the learners and their quest for knowledge. The outer globe is made up of letters and numbers, which signify the building blocks of learning – reading, writing and arithmetic.
Limerick Arts Officer Sheila Deegan described the sculpture as the culmination of the tireless work of the tutor and the learners who captured the essence of the subject matter.
"There is a theory that there is a natural way to draw, a natural way to make art, but making art requires time and effort to develop control, to train the eye, to be patient, to try and fail and to try again, skills that play an important role in the conversation about learning," she explained.
Visit the Limerick Post Education section for similar stories.