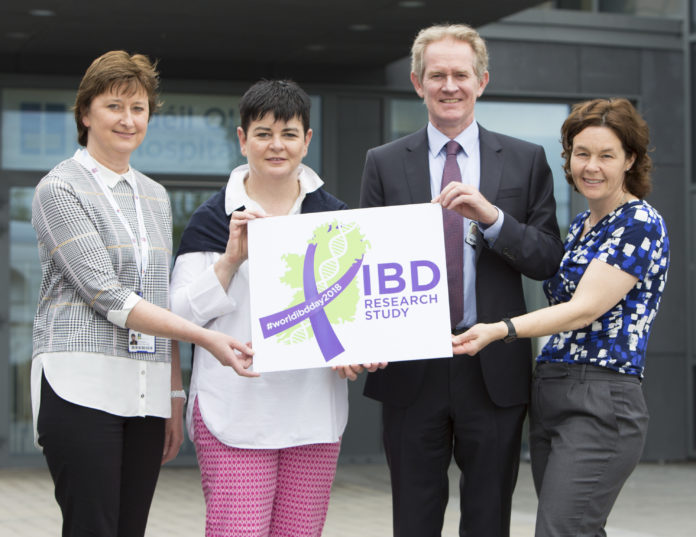 Irish life sciences company Genomics Medicine Ireland today announced that the Health Research Institute through the UL/UL Hospitals Clinical Research Support Unit (CRSU) at University Hospital Limerick (UHL) and affiliated hospitals will form part of a nationwide expansion of its cutting-edge genomics study into Inflammatory Bowel Disease (IBD), the first of its kind in Ireland.
UL Hospital Group is one of six additional research sites to begin collaborating with GMI in this pioneering research, resulting in a total of nine centres in five regions nationwide that are now part of an initiative that aims to identify genetic markers that can help diagnose, predict disease severity and identify personalised treatments for people with IBD.
The six new sites are University Hospital Limerick; University Hospital Galway; Cork and Mercy University Hospitals; Beaumont Hospital Dublin; and St. James's Hospital Dublin. They join Tallaght Hospital, St. Vincent's University Hospital, and hospitals in the Western Health and Social Care Trust area, Northern Ireland, in conjunction with the Clinical Translational Research Centre (C-TRIC) at Altnagelvin Hospital site in Derry/Londonderry, who participated in the study's initial launch late last year.
The announcement coincides with World IBD Day (19th May) which seeks to raise awareness and support the more than ten million people around the world and over 20,000 people in Ireland living with inflammatory bowel diseases (IBD), an umbrella term for chronic inflammatory gastrointestinal disorders primarily affecting adults in the prime of their life. There are two major forms of IBD – Crohn's disease (CD) and Ulcerative colitis (UC) – which are life-long conditions for which there is currently no known cause or cure.
Onset is typically in childhood or in young adults so IBD has potential to impact educational performance and work productivity, as well as quality of life. Crohn's Disease is associated with increased mortality in the Irish population[2] and there is an increased risk of colon cancer to people with either Crohn's disease or Ulcerative Colitis. Ireland has one of the highest rates of Colitis in the world.
Senator Ged Nash, Crohn's patient and Patron of the Irish Society for Colitis and Crohn's Disease (ISCC), commented, "I am excited by Genomics Medicine Ireland's expansion of its IBD genomic research study across the island Ireland, which greatly increases its potential for discovering new medication, tailored treatments, or even one day finding a cure for this pervasive disease. I was diagnosed with Crohn's when I was 14 years old, and throughout my adult life I have sought to help to raise awareness of what it means to live with IBD, both through informative events with the ISCC and via my various roles in the Oireachtas. I truly feel that this will be a sea change in the fight against IBD."
Dr. Maeve Skelly, UHL, added, "We invite our patients to learn more about this innovative research. It's exciting to be a part of a nationwide collaboration of discovery into the genetic factors of IBD to help patients here in Ireland and, potentially, have relevant findings for people worldwide living with IBD."
People with IBD attending any of the participating research centres and who are interested in participating in the study can ask their consultant for more information.
More about health here.