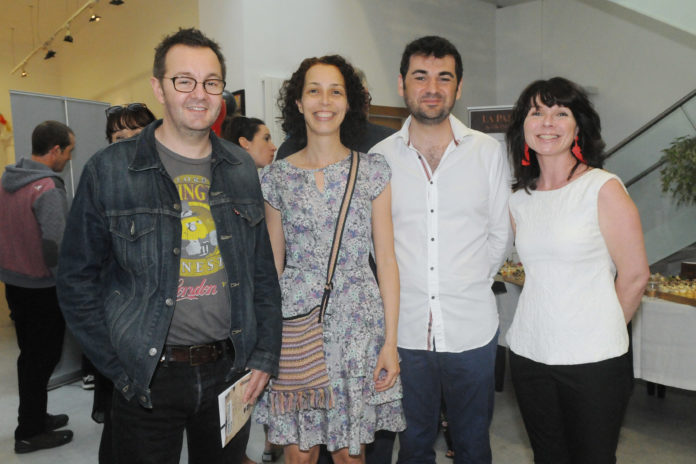 THERE was a fantastic turnout at the Belltable on June 1 for Limerick's annual Tres Court International Film Festival – all tickets sold and 195 present with voting ballot to tick their top three Shorts.
The screening, which is managed by Alliance Francaise Limerick, proved as popular as ever as guests arrived in wonderful Limerick sunshine for one of the highlights of the Irish film calendar.
Très Court International Film Festival is described by its organisers as an event without borders, with screenings taking place over 10 days simultaneously in nearly one hundred cities in France and 30 other countries. In Ireland, AF Limerick is the exclusive host.
The annual programme is this international competition with more than forty films of less than 4 minutes shortlisted from thousands of entries. The Shorts rank in Animation, Documentary, Fiction and Experimental, and  a worldwide Grand Prix winner emerges in voting.
There was a drinks reception with sponsors La Patisserie by The French Table and Treaty City Brewery to enjoy before welcome speeches from AFL's culutral co-ordinator Anne Blondelle with Maria Hensey,  and VIP film maker Max Blustin (UK; winner of Grand Prix Tres Courts 2017) and Deputy Mayor, francophile Marian Hurley.
Later each audience member voted for this year's Shorts. As you can imagine, it wasn't an easy task to pick a winner but in the end it was 'Happiness' by Steve Cutts, UK that won the Limerick public vote with 69 votes; followed by 'L'Aria de Moscerino' from Germany with 38  and 'Cabin Pressure', again UK claiming 3rd with 35 votes. Another flashpoint was Max's 2018 entry 'Sorceress', by New Planet Films, which had its world premiere at Belltable on that hot summer night. Troy Studios was on the director's tour agenda for the weekend.
Love to all in this fast moving multilingual global competition, with Mickey Martin's as partner venue for 2017 screenings.