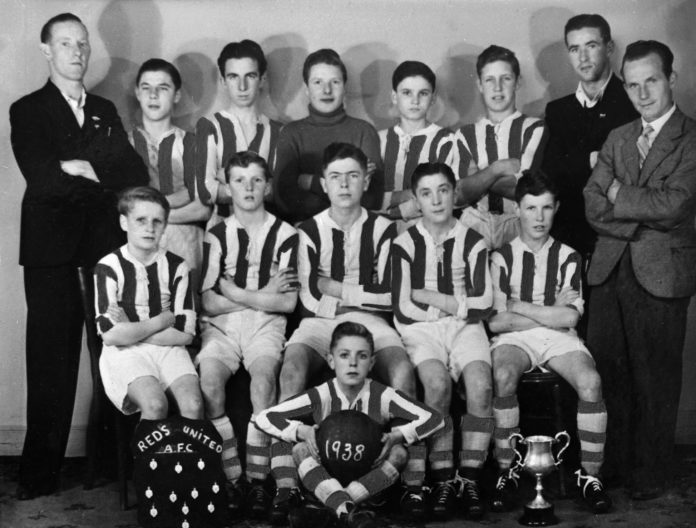 THE 'War and Peace' of sports books was launched on Friday, June 8 in Janesboro FC Clubhouse.
'A History of Limerick Schoolboy Soccer 1931-2000′ is a 956-page hardback edition complete with more than 1,400 photos. Researched, compiled and written by Sean Curtin, Christy 'Buddy' Brennan and Gerry McCormack, this impressive tome is the biggest sports book ever published about sport in Limerick.
The spine of this limited hard-back edition, which is three inches thick, is indicative of the labour of love the project proved for the three men — all former Hyde Rangers chairmen.
This fact, says Sean Curtin, who was the Schoolboy and Junior Soccer correspondent for the Limerick Leader for up to 25 years, is "pure coincidence", but there's clearly nothing accidental about how this magnum opus came to fruition.
"Myself, Buddy and Gerry have been working on this book since January 1, 2013. It had to be a labour of love, that's the only way it would work," Sean told the Limerick Post this week.
"The first two years were purely taken up with research. Over the last five and a half years I was working on this every day. I was doing something every single day. This year I would have dedicated eight or nine hours a day to the book. We are very proud of it. The reaction so far has been immense," he said.
The book traces the history of schoolboy soccer in Limerick from 1931 to 2000. During the 70 years covered, thousands of players took part in schoolboy soccer and many went on to play at senior and international level.
A major and intriguing work, it features numerous rare photographs, many of which have never been published before. The authors decided to finish their narrative at the year 2000 simply because of prohibitive extra costs that would have been added to cover the period 2001-2018, bringing an additional 400 pages to an already hefty publication.
We asked Sean if that meant there could be a second volume at some stage?
"No," came the instant and definite reply.
"There won't even be a reprint. Once the 1,000 copies are sold, that's it," he concluded.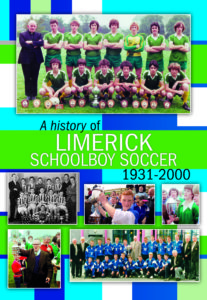 'A History of Limerick Schoolboy Soccer 1931-2000′ will get a timely launched in the city this Friday just as World Cup fever takes hold. The book, which costs €30, will be available at the Milk Market from Sean Curtin every Friday and Saturday.
For more sporting news click here.