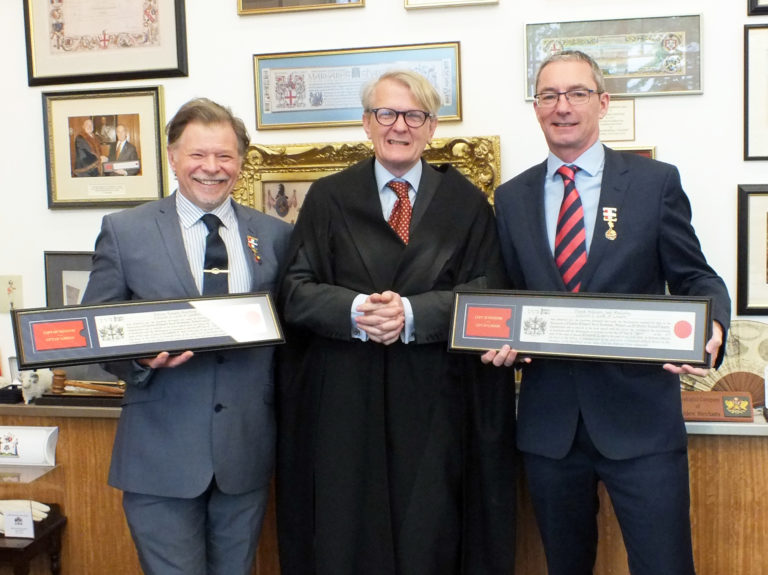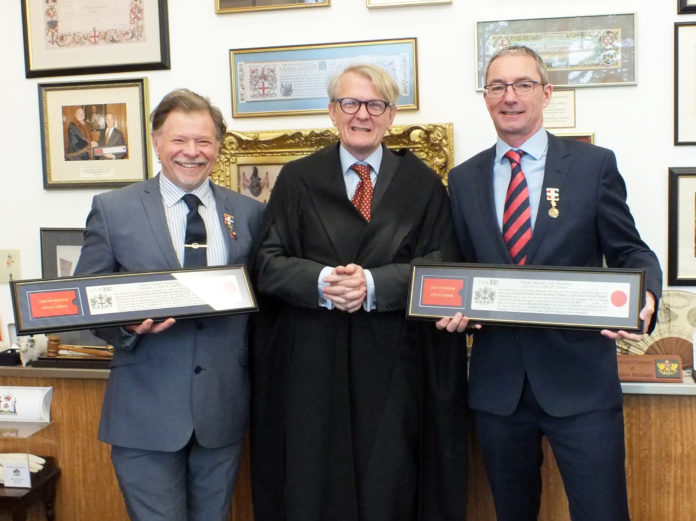 LIMERICK chef David Mulcahy has been awarded the Freedom of the City of London in recognition of his contribution to culinary excellence in the hospitality industry in the UK.
A native of the North Circular Road where his mother Catherine still lives, David is Food Innovation Director with Sodexo UK and Ireland, a leading provider of food and facilities management services.
As Food Innovation Director, he is responsible for menu creation and the culinary development of Sodexo's some 2,500 chefs in Ireland and the UK, who are based in client workplaces, schools, universities and army barracks and provide hospitality at major annual events like The British Open, Henley Royal Regatta, RHS Chelsea Flower Show and Royal Ascot.
David is also voluntary vice-president of the prestigious Craft Guild of Chefs in the UK, and fellow vice-president Steve Munkley was also honoured at the same ceremony. One of the oldest surviving traditional ceremonies still in existence today, the Freedom of the City of London was first presented in 1237.
Notable recipients include broadcaster Terry Wogan, who was presented with the honour in 2009, internet inventor Sir Tim Berners-Lee, Dame Judi Dench and Florence Nightingale.
David said "I am delighted and honoured to follow in the footsteps of fellow Limerick man Terry Wogan! I have long been motivated by supporting and developing others, particularly young chef talent of which there is so much across the UK and Ireland. I am very proud of our industry and the good that it does."
As vice-president of the Craft Guild of Chefs, David organises the National Chef of the Year competition, considered the most prestigious culinary accolade in the UK and previous winners include Michelin-starred chefs Gordon Ramsay, David Everitt Matthias, Alyn Williams and Russell Bateman. David also co-ordinates the FutureChef competition which this year saw almost 10,500 young people compete for the FutureChef title.
As well as organising and driving many national competitions, David has won International Culinary Olympic and World Cup Gold awards and is involved in several charities, particularly Stop Hunger, the charity of the Sodexo Foundation.
In Ireland, Sodexo, which is headed by Margot Slattery, another Limerick native, is a leading provider of food and facilities management services to clients in business and industry, education, financial services and healthcare. It employs approximately 3,700 people in 230 locations across Ireland and spent around €19 million on Irish food in 2017.
by Tom McCullough
[email protected]