A YEAR ago President Michael D Higgins unveiled a plaque to Leitrim's fallen Communist Jimmy Gralton (d.1945), hailing his 1935 deportation as "an affront to basic civil rights and freedoms."
Our left-wing head of State waxed passionately in his estimate of James Gralton and his legacy. There is rich irony in the respect summoned by an Irish President today for the Leitrim man in contrast to how Ministerial office treated him 70 years ago.
We hear Michael D's words resound again on The Abbey Theatre's set for 'Jimmy's Hall' at Lime Tree Theatre, until Saturday July 21: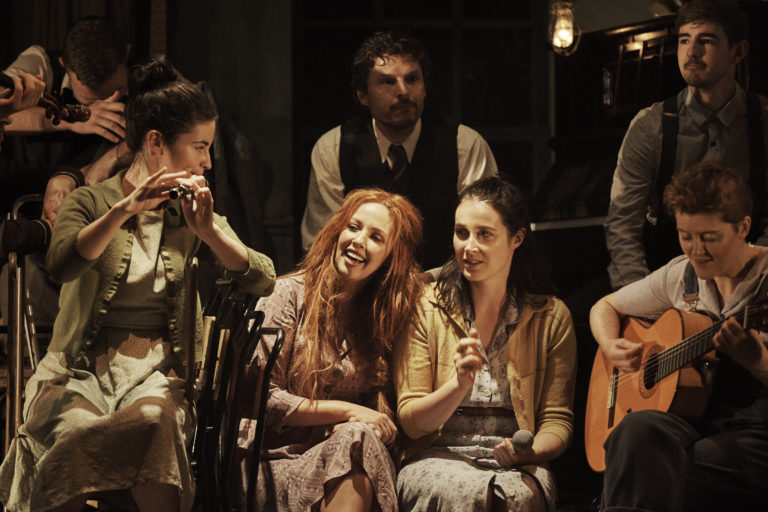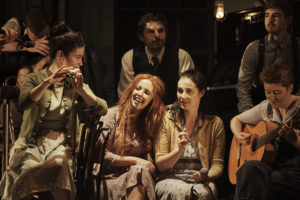 "Jimmy Gralton was one of those rare emancipatory figures from cosmuintir na tíre, from below; a blaze of energy, honesty and generosity that burst upon this locality in very turbulent times at the beginning of the 1920s and again in the early 1930s."
Gralton's keeping a dance hall open beyond the clutches of clergy severed his connection with Ireland. In this gritty, engaging production from our national theatre company, the spirit of what he makes possible is expressed in ballads, in heartsearching and dance-along to toons from Van the Man, The Clash, Whitney and Irish standards such as 'Fill, Fill a Rún ó'. Every word matters.
Under this galvanised roof we witness happy congress and independence even though the people and their dreams of life in the Irish Free State are in rags.
That other leftie firestarter Ken Loach gave us the story of 'Jimmy's Hall' in film four years ago. Paul Laverty's script is adapted for stage by one of The Abbey Theatre's directors Graham McLaren, this his first production as head.
On its first night in Limerick, July 14, the ovation was hearty.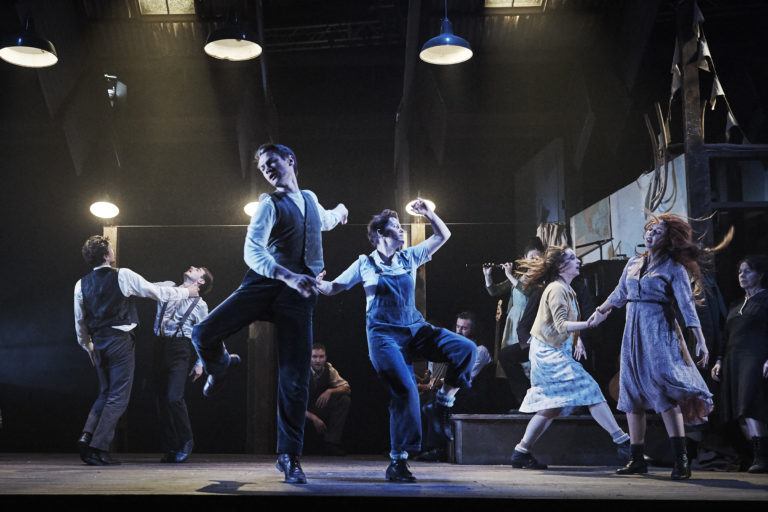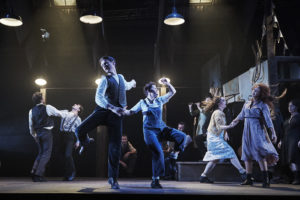 The brio to the music and dance set-pieces to this dark Irish céilí sits terrifically in the storytelling of political and personal passions. Jimmy (Richard Clements) and his old flame Úna (Lisa Lambe) have eyes for each other despite her rewarding marriage to Seán (Muiris Crowley). But that buried smoulder is no case for triggering the Aliens Order that Gralton became subject to because of his American passport.
The impetus for the villagers who run with Jimmy's vision is St Augustine's quote: "Charity is no substitute for justice withheld". Gralton, played naturally by Clements – a good man for the piano – stirs it up with his avowed commitment to Communism as much as Ireland.
Fr Sheridan (Bosco Hogan) is the  articulate foe whose stake is more than his own rival parish hall – where the State takes 25 per cent of box office, as was the way. Putting to the Graltoneers the treachery of their ways, Fr Sheridan is routed by the retort, "Is it Christ or is it Gralton? If that's the choice, then it's Gralton, by Christ."
Times are grimy for this rural outpost, devastated after British rule, World War 1, Civil War, emigration and the Black and Tans.
Yet within the convivial Red's embrace, good times roll with a poetic metre. Between the skits and giggles, the polemic and stealing of footballs and solidarity against evictions, songbirds Lisa Lambe, Ruth McGillis and  Bríd ní Neachtáin delight in this strong cast of established actors, dance artists and musicians who thicken the stage with a presence far more resonant than their numbers.
Brilliantly for a show where the story is legend, 'Jimmy's Hall' suffers no loss of traction when Jimmy Gralton is banished.
The director's ability keeps us in thrall.
Book on www.limetreehteatre.ie
Review by Rose Rushe