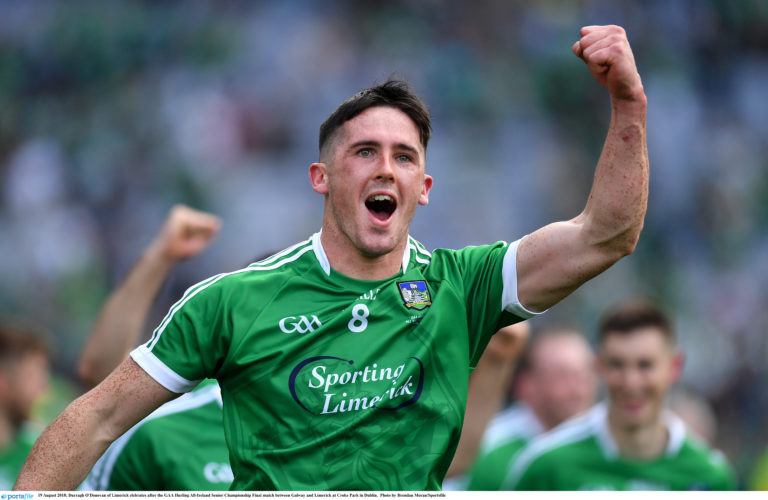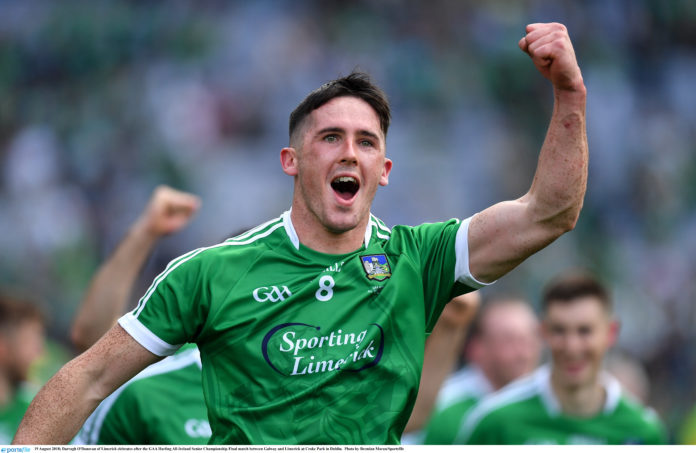 Limerick finally reached the promised land after 45 years yesterday in Croke Park with a heart-stopping 3-16 to 2018 victory over Galway. Man for man, Limerick were much the better side and were fully deserving of their win, despite the close nature of the scoreboard.
One of Limerick's stars this summer has undoubtedly been Doon's Darragh O'Donovan. He will rarely steal the headlines, but his composure in midfield kick-started attacking moves throughout the campaign for Limerick. Flanked by his manager and Man of the Match, Kyle Hayes after the game, O'Donovan found I hard to express his feelings.
"It's surreal like. It's hard to believe, a long time waiting, in November going into the boxing ring with this man. In St Francis in October, we were going in literally, bating the heads off each other! That is where this thing was earned."
Limerick's white collar boxing has been credited numerous times in recent weeks with the bond created clearly evident in the players' celebrations yesterday in Headquarters. And while the result was earned, with Limerick, the easy way is never the best option and Joe Canning had a long-range chance to level the game after Galway almost recovered from an eight-point deficit. O'Donovan explains how hard it was to watch and credits those who helped clear the sliotar from danger to bring Liam McCarthy back to Limerick.
"I had my head in a towel watching it. I was just after coming off. You're looking at one of the greatest hurlers of all time stepping over a ball… But Tom Condon was there and he's been a great leader all year. That was some vital ball to come out with at the end, to have the coolness in the head to catch it there."
Watch the video on our YouTube channel and don't forget to like and subscribe.
The post WATCH: Darragh O'Donovan "That is where this thing was earned" appeared first on Sporting Limerick.