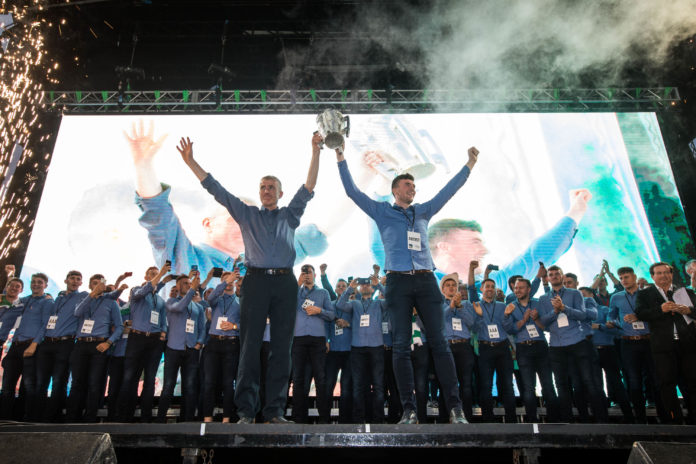 SPORT and the joy that it brings when success comes can often go to lift the mood of a nation. It can lift the mood of a people, of a city or of a county just as much.
Last Sunday morning, the mood of the Treaty County was confident and buoyant but by early evening the people of Limerick were floating on a high not matched in GAA circles since 1973.
Sign up for the weekly Limerick Post newsletter
A 45-year-gap was bridged and the heartaches of personal and team defeats of the years in between were washed away. This bunch of young Limerick men became monarchs of hurling and their people were euphoric.
Despite dominating Galway for large parts of the game, players, management, ticketed fans and the many thousands watching on TV, knew Limerick faced an eight-minute dog-fight and not for the first time in either hurling or life.
Like their city which has been besieged throughout the ages, those at the frontline dug deep and overcame the challenges they faced.
On Sunday, Limerick conquered and beat the best of the best to become All-Ireland hurling champions.
Sport, just like art, often imitates life. Limerick had the mental strength to stay going.
There was belief, determination and above all the will to win. In recent years, that has been the paradigm for Limerick and something that they needed to overcome – both on and off the field.
We have tasted glory, we have tasted victory and we have tasted success.
No longer are Limerick people amongst the second class citizens – both on and off the field.
The joy of Sunday in the GAA pantheon of Croke Park, the euphoria of the homecoming through the streets of Limerick and the unification of Limerick people are but a few things to celebrate.
Limerick is in an era of resurgence, with sport, lifestyle, economic status and the will to be proud of the Treaty County.
The hurlers of Limerick just crowned that belief and success in the perfect way to tell the world that we are back – and here to stay.