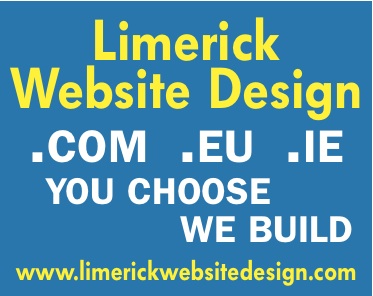 LIMERICKWEBSITEDESIGN.COM founder is Limerick based John McKay. He designs portals for a wide range of companies and services, optimising their profile and accessibility, enabling customers to engage easily and safely.
"My background is in software development, " John McKay tells Limerick Post.  "I have worked in software development for some well known Limerick based companies, such as Virgin Media – or Chorus as it was when I was there – and for Molex in Shannon.  Thus I can bring to any website I create a wealth of business experience and software skills honed over many years.
"I work with small to medium companies and local voluntary and environmental organisations."
A recent eCommerce website with an international reach is shannontaxi.eu where a customer can book a taxi to or from Shannon airport in their local currency, be that US dollars, English pounds or euro.
In contrast, an example of a local Limerick website is tayorrubbishremovals.com. "Their market is clearly Limerick, and the background picture is instantly recognisable as Limerick. An environmental example is westfeldswetlands.com."
Limerickwebsitedesign.com contains many of the website elements as templates and animations including FB and Twitter posts.
John makes the point that a good starter website is a three-page design. The Home Page about the brand or business, Page 2 showing the services or products on offer and a Contact Us page with email, phone and map.
All websites that originate with Limerickwebsitedesign.com are optimised for standard computer screen, tablet and smartphone. Explore John's website for an idea of templates, animations and extras; consider also the gift purchase of his services for another company or service as a novel and useful goodwill gesture.