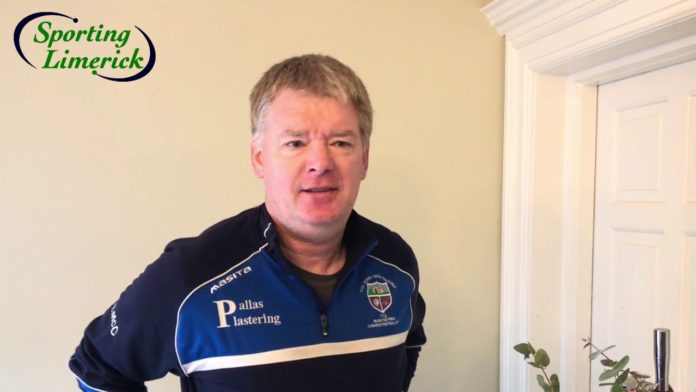 Cappamore face off against Kildimo-Pallaskenry in the first of Sunday's football double header county final in Newcastle West.
The sides have come through a new format in the Junior Football Championship this year and both clubs have deemed the competition a success.
When it was proposed, we bought into it," said Kildimo-Pallaskenry coach, Noel McCarthy. "It broadened the geographic scope of the competition and that in itself made it exciting. You are looking further afield than just your local area. It's been good. Our experience has been positive.
It's been a successful year for the amalgamated club with the Premier Intermediate hurlers reaching the county semi finals and their was also victory for the minor hurlers in the City/South Championship.
"The club is on a high with having a couple of players on the Limerick hurling squad and that has lifted everybody. Everybody feels good. They don't need a lot of motivation to perform. It's been great."
Click below to see the full video.
Cappamore manager PJ Ryan is looking forward to the final but is highly aware that his side face a big test against their opponents.
"It will be a huge challenge. We went to see them recently. They are a big physical team and have some big names as well.
"We have had some great battles down through the years and in most cases they have been fairly even. I'm sure this will be as well. We are very confident in our squad and hopefully we are up for the challenge."
Click below to see the full video.
The post Limerick Junior A Football Final Preview appeared first on Sporting Limerick.