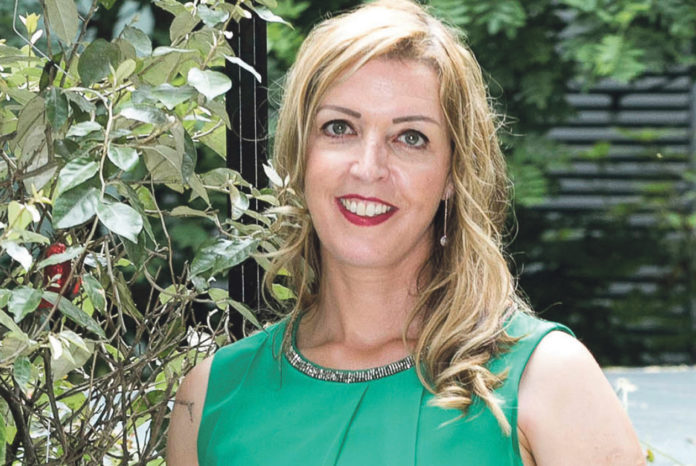 THE LIMERICK woman who exposed the CervicalCheck scandal says that new laws are needed to enshrine management-level accountability in the public service.
Vicky Phelan was speaking at the launch this week of a new support group set up with Lorraine Walsh and Stephen Teap, named 221+ after the number of women who have been affected by false-negative smears and withheld information.
The three were on hand for the launch of the new group at Farmleigh in the Phoenix Park, Dublin.
Ms Phelan said she did not want to see a commission of investigation "as it would drag on for years and no-one would be accountable in the end. 
"We're living in a country where people can get away with things at a management level and not be held accountable," said Ms Phelan, who exposed the issue by refusing to sign a confidentiality agreement on getting a court settlement against the US laboratory which read the failed smear tests.
"Until we start fighting and jumping up and down to try to get it, we're not going to get accountability. We can't sack people in this country."
The mother-of-two said that if the campaign she started helps other victims, that gives her a sense of purpose.
She also paid tribute to her fellow campaigners. "There isn't a chance in hell that I would be standing here without Stephan Teap and the other women and families who have been affected by this", she said.  
221+ will offer an opportunity for those affected by the scandal to support each other as well as advocate for change in the health service. 
"One of the things I will be looking at is legislation for accountability, not just in the health sector but across the public sector and the civil service because we just don't have it in this country," she said.
Meanwhile, the proposed establishment of a private tribunal to deal with claims arising from the CervicalCheck scandal received a cautious welcome from the 221+ group although it was disappointed Taoiseach Leo Varadkar's commitment to a "totally non-adversarial" process was not followed through.
The tribunal, similar to court proceedings but held behind closed doors, was proposed by Judge Charles Meenan in a Government-commissioned report.
Ms Phelan urged Health Minister Simon Harris to provide assurances on how the adversarial nature of such a process can be minimised."
Her solicitor Cian O'Carroll, who is also representing several other of the women affected by the scandal, said it added to the choice of options open to his clients.
"The problem is the tribunal is in private and it shields the State and labs from the public knowing about negligent errors. Women must also prove their case in an adversarial system," he said.