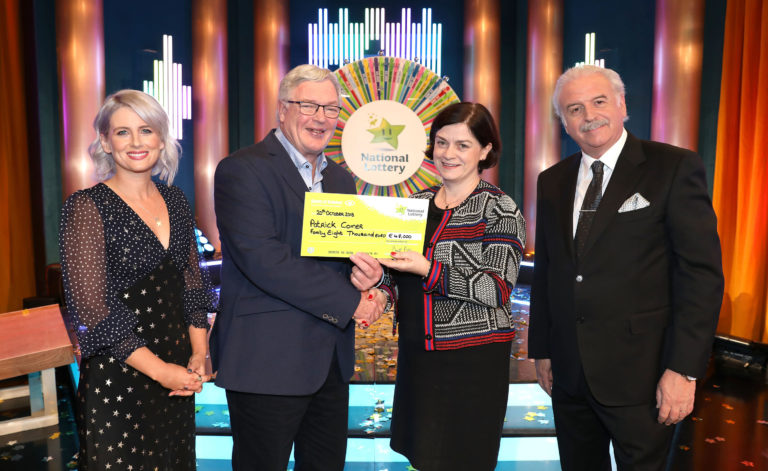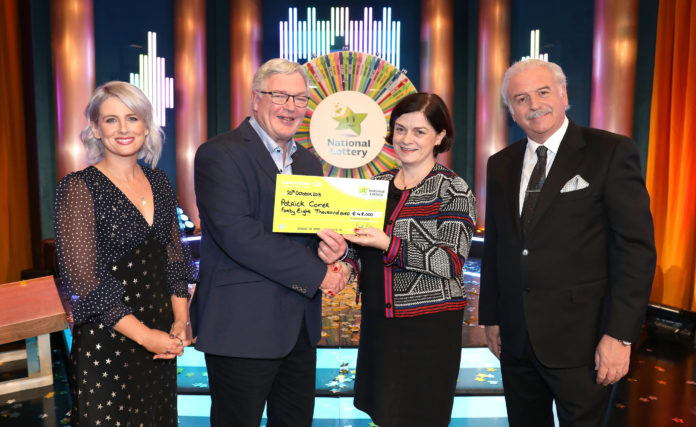 A retired Limerick postman delivered the goods last Saturday on the National Lottery TV game show Winning Streak as he won a cool €48,000 on the RTE One programme.
It was a whirlwind week for retired postman, Patrick Comer from Adare in Co. Limerick who has been taken aback by the good wishes from his neighbours and friends in the town.
Patrick is father to Leah and Kara and has been married to wife Mary for the past 22 years, all of whom were in the audience cheering him on on Saturday. Patrick retired from An Post three years ago with 37 years of service under his belt, having worked in Limerick throughout his career so obviously, he is well known throughout Adare.
He was nicknamed "the Yank" amongst his An Post friends and co-workers for years having being born in Ireland, he grew up in Connecticut in the United States where he lived for 16 years. He never lost the American twang in his accent and it was something he got friendly slagging for over the years. These days he claims to also use his accent to the annoyance of his daughters!
Patrick loves to travel, enjoys watching movies and gardening and is also enjoying the extra time afforded to him by retirement. One place that he is going to visit with his Winning Streak winnings, is Connecticut where he can finally show his family the place where he grew up.
As ever one of the lucky five players will get the chance to spin the wheel and win up to €500,000.  But this series a €100,000 segment will be added to the iconic Grand Prize Wheel every show if less than that was won in the previous show, improving players chances to win a massive prize.
Nearly 30 cent in every €1 spent on National Lottery games go back to Good Causes in the areas of sport, youth, health, welfare, education, arts and heritage. In total more than €5.3 billion has been raised for Good Causes since the National Lottery was established 30 years ago. In 2017 alone, the National Lottery raised over €226 million for such good causes.